Stephen Port victims' families say legal funding unfair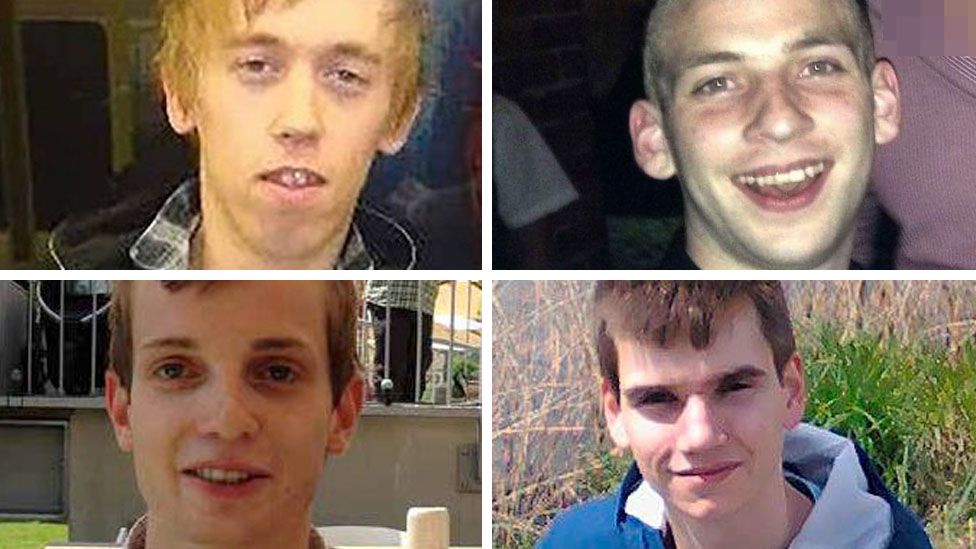 Families of the victims of serial killer Stephen Port say it is unfair that they have to pay for legal representation at inquests into their relatives' deaths while the police can rely on public money for their costs.
In recent weeks, the families have run a successful crowdfunding campaign using social media, a series of interviews and a fundraising event to raise money for their legal fees.
Port, now 43, from Barking in east London, was convicted in 2016 of murdering four young men over the preceding two years.
They were murdered by being given overdoses of the date rape drug GHB after meeting Port online, including on gay dating app Grindr, and visiting his flat.
Police had ignored a series of chances to catch Port, leaving him free to continue killing, with the deaths not even treated as murders until weeks after the final one, despite concerns being raised by the families and friends of the victims.
The Independent Office of Police Conduct (IOPC) recently concluded an investigation into 17 Metropolitan Police officers who worked on the initial inquiries into the deaths and the watchdog's report, confidential until after the inquests, is currently being considered by Scotland Yard.
Brief inquests for two of the victims - Gabriel Kovari and Daniel Whitworth - were held in 2015 prior to Port's capture, but their open verdicts were quashed last year and fresh ones ordered to take place alongside those of the other men, Anthony Walgate and Jack Taylor.
The BBC had previously revealed flaws in the evidence given by police at the original inquests for Mr Kovari and Mr Whitworth.
The new inquests will not take place until 2019 at the earliest, but preliminary hearings have commenced.
Like the families, the Metropolitan Police and IOPC are both formally classed as interested parties in the proceedings.
The successful crowdfunding campaign, which has passed its initial £10,000 target after receiving donations from nearly 300 people, has been led by the families of Jack Taylor, Daniel Whitworth and Anthony Walgate on behalf of all four victims.
Jack Taylor's sister Donna told the BBC: "We are trying to raise as much money as we can to have the best legal representation possible during the inquests because we think that, with what's happened, with the way we've been let down by the police, that we feel that we are going to need that."
But she thinks it is unjust that the Metropolitan Police and IOPC are assured of public funding for their legal representation, while the families are not.
"It's ridiculous after everything we've already had to go through, especially from our point of view to fight for this from the very beginning, to then find yourself in a position of having to do this now. It's just ridiculous.
"The boys were murdered, there's a huge amount of police failings, and under these circumstances it shouldn't be like this.
"It should be that we automatically get it. It shouldn't be that there's another strain and stress put on the families."
Daniel Whitworth's stepmother Mandy Pearson agrees.
"The police are dipping into public money. They can do it, no problem, and we've got to fight for what we need.
"A lot of this should be funded for us because, in the first place, the police didn't do their job. Otherwise Stephen Port would have gone to prison, we would have felt justice had prevailed, and we would have left it at that."
She says broader changes are needed.
"There are so many families in our position that can't afford the legal costs and so there should be something there for bereaved families.
"We're not just fighting for us, we're fighting for changes in this law, where we should be funded, we're looking for changes in the police attitude, we're looking for changes all along the line."
The families will be applying for legal aid under the so-called "exceptional case funding scheme", but it is uncertain whether they will qualify for assistance.
In June, the government revised the guidance that caseworkers consider when granting legal aid under the scheme, with the intention that funding would be more likely for those whose loved ones kill themselves or suffer a unnatural death while in the custody of the state, such as in prison or a mental health unit.
The Chief Coroner of England and Wales, Mark Lucraft QC, has recommended a wider change, which, if implemented, would have the effect of ensuring funding for families like those of Port's victims.
In his most recent annual report, Judge Lucraft said the government should consider amending its advice to provide funding for legal representation to families at inquests where the state has agreed to provide representation for other interested parties, such as the police.
Deborah Coles, executive director of the charity Inquest, told the BBC that the Port case involved "significant family and public interest in examining state failings" and that, more broadly, lessons from such inquests can have a "potential preventative role" in stopping future deaths.
But, she says, in order for this to happen the families "need parity of arms with the state".
A public consultation into the broader issue closed last week and the government has previously said it is "committed to reviewing the availability of legal aid for inquests more widely" and intends to publish its findings later this year.