Westminster attack: Aysha Frade's death 'could have been prevented'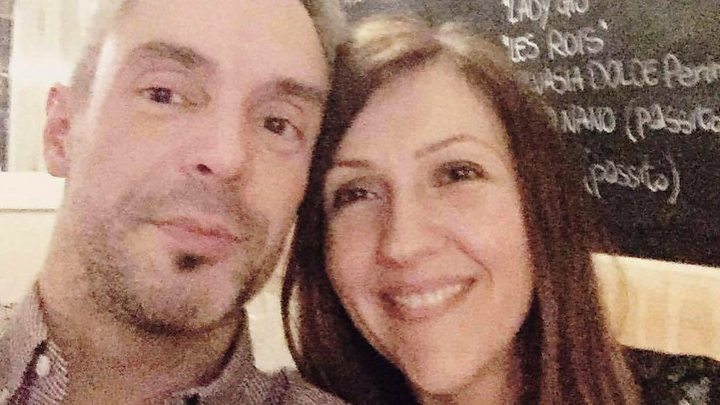 The husband of a woman killed in the Westminster terror attack has said her death could have been prevented.
John Frade, whose wife Aysha died on Westminster Bridge in March last year, said MI5 should have been watching her killer Khalid Masood and the bridge should have been better protected.
Speaking to BBC News, he said he wanted to ensure no other family went through the same "horrendous pain".
It comes as a coroner concluded all five victims were "unlawfully killed".
Masood killed four people when he mowed them down with a car on the bridge, before stabbing PC Keith Palmer to death outside the Houses of Parliament, in an attack that lasted 82 seconds. He was shot dead by police.
Mrs Frade, 44, who had been on her way to pick up her two young daughters from school, died along with Leslie Rhodes, 75, Romanian tourist Andreea Cristea, 31, and US citizen Kurt Cochran, 54.
'I feel sorry for him'
Mr Cochran's wife Melissa survived the attack after he pushed her from the path of Masood's 4x4, "sacrificing his life for mine".
She said of her husband's killer: "He just didn't have the compassion for humans that Kurt did and I feel sorry for him."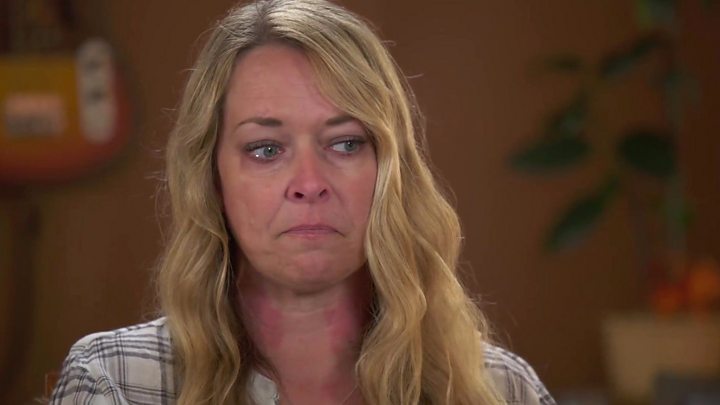 Masood had a long criminal record, with several convictions for violence, and was once charged with attempted murder, but acquitted at trial.
MI5 investigated him in 2010, but closed its file after judging he was not of national security significance.
But the inquests heard that MI5 received information over several years that he was an extremist who associated with numerous terror suspects, consumed extremist material, and had spoken positively about the 9/11 attacks.
'We have the technology to monitor these people'
Mr Frade told BBC News Masood should have been watched more closely but instead security services and police "judged him not to be a threat at all".
He said their "systems completely failed in this case".
"We have smart phones that tell us what to buy next and remind us of our of shopping lists. We have apps that tell us where our cars are parked. The technology is there to be able to allow the security services to monitor these people."
He said the "bigger picture shows a very, very dangerous man who should have been on a radar".
"The one thing I absolutely want to do is to ensure that no other family goes through the horrendous pain that myself and my family have gone through.
"Aysha lost her life. It could have been prevented.
"I wouldn't want any other children to grow up without a parent because nothing was done and no lessons were learnt."
---
What did police and security services know about Masood - and when?
Both the police and MI5 had been aware Masood was an extremely violent man before 2003
In 2004 his phone number was found in the possession of Waheed Mahmood, a member of an al-Qaeda bomb plot
He had ongoing contact with another suspect until 2009
In 2010 MI5 intelligence listed him as a known extremist
For four years he had contact with members of banned terrorist group al-Muhajiroun
In 2013 MI5 heard he had celebrated the 9/11 attacks
He was briefly an official MI5 subject of interest in 2010 - but this was downgraded in 2012 and he dropped off their radar
---
Masood's attack came eight months after a truck attack in Nice left 86 people dead and three months after a similar attack in Berlin in which 12 were killed.
Mr Frade said he felt London had not learned from those attacks - adding he was "incredulous" that Westminster Bridge was not deemed "important enough" to protect.
"Even if possibly a simple railing was there dividing the pavement and the road he wouldn't have been able to mount the pavement and all of those victims wouldn't have suffered the horrific consequences," said Mr Frade.
'I want to make him proud'
Mrs Cochran had been in London with her husband to mark the couple's 25th wedding anniversary. It was their first trip abroad.
"Knowing that he saved me sure makes me want me to make him proud and recover as best I can and just go on and do what I can for my family and myself," she said.