Hit-and-run crashes rise by 45% in four years
Noel Titheradge and Kate West
BBC News and 5live Investigates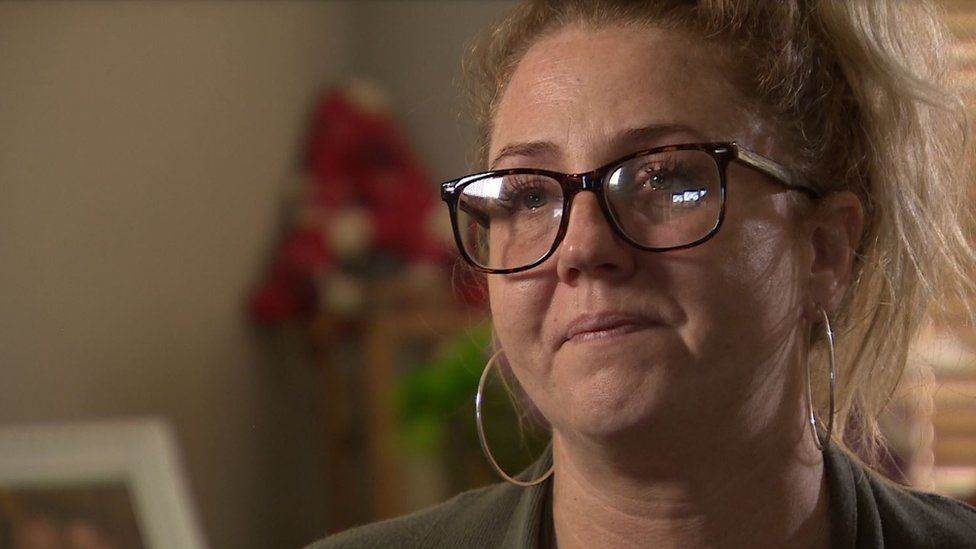 The number of hit-and-run crashes in England and Wales has risen by 45% in four years, the BBC has learned.
Recorded hit-and-run incidents increased from 19,239 in 2013 to 28,010 in 2017, according to Freedom of Information responses from 27 of the 44 police forces in England and Wales.
Road safety charity Brake said drivers who kill should face tougher sentences.
It said the government "is committed to making sure that the courts have sufficient powers to deal with driving offences".
Alfie O'Keefe-Hedges was just 16-years-old when he was knocked off his moped by a car at a roundabout in north London in November 2016.
The trainee mechanic died eight days later in hospital.
The man driving the vehicle, Ali Bahramzadeh, failed to stop.
The 22-year-old had taken his mother's car without permission and had no licence or insurance.
Bahramzadeh was later jailed for 12 months for causing death by careless driving, driving while uninsured and failing to stop following a collision.
Alfie's mum, Joanne, keeps his ashes in a wooden Arsenal football club box surrounded by photos and candles in their living room.
She believes drivers who fail to stop should be given stronger sentences.
"I think a longer sentence would have made a difference to me," she said.
"Obviously not my heartache, that will never go away, but I would have felt justice was done, something was done for my son who had his life taken away like that.
"I just can't understand the way the law works, he got 12 months and a two-and-a-half year ban from driving. What sort of justice is that?"
According to figures from the Freedom of Information responses, the number of hit-and-run crashes increased in successive years from 2013 to 2017 in England and Wales.
By comparison, in Scotland the figures fell over the same four years. The Police Service of Northern Ireland was not able to provide a response.
The Motor Insurers' Bureau, the body that compensates victims of uninsured drivers, also said the number of victims of hit-and-runs has been rising since 2013. It now handles more than 16,000 cases a year.
Currently, hit-and-runs where there is no other evidence of careless or dangerous driving face a maximum sentence of six months.
However, Brake said sentences needed to be stronger.
"Hit-and-run drivers who kill must face the same penalties as those convicted of causing death by dangerous driving, removing the current incentive for some to flee the scene," it said in a statement.
Dr Matt Hopkins, from the University of Leicester, has interviewed dozens of hit-and-run drivers about why they failed to stop.
"What the research seems to be pointing to is that a fair proportion of hit-and-run collisions are related to drivers who tend not to have valid insurance, tend not to have a valid licence", he said.
"I think that's extremely concerning."
The Home Office said there had been 39% fewer road fatalities in 2017 compared with 2007.
"It is for chief constables and locally elected police and crime commissioners to decide how to deploy their resources in response to local priorities," a statement said.
Research by Patrick Cowling