SAS: Women allowed to join for first time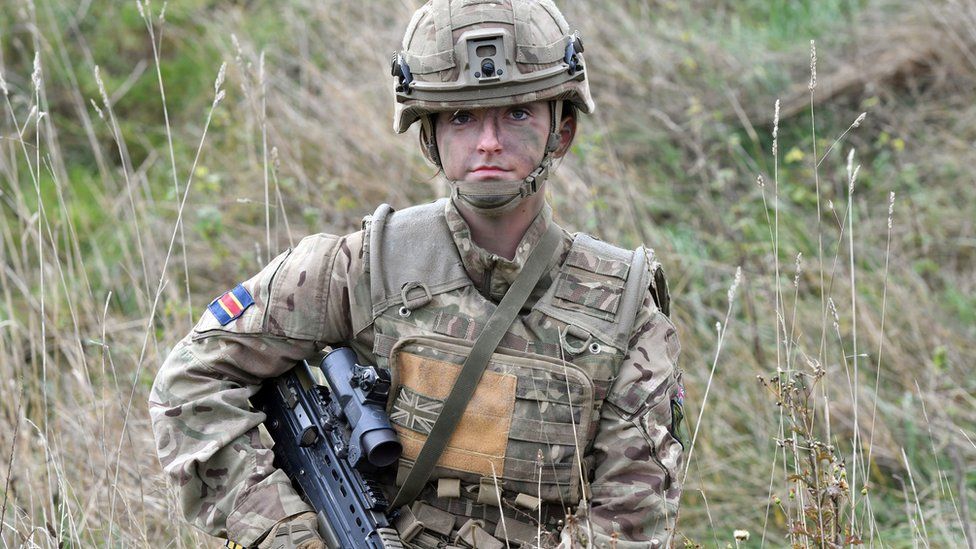 Women will be able to apply for any British military role for the first time, the defence secretary has said.
Gavin Williamson announced that all combat roles were now open to women, including serving in special forces units such as the SAS.
He said for the first time the "armed forces will be determined by ability alone and not gender".
A ban on women serving in close combat units in the British military was lifted in 2016.
The Royal Armoured Corps, which operates tanks, was the first ground close combat branch to open its doors to women in November 2016.
Since then, about 35 women have either served in, or been trained to join, the Royal Armoured Corps.
The opening of roles for women in close combat has been phased.
As of now, women already serving in the Army are able to apply for the Royal Marines and the infantry. That will open the door for them to join special forces units such as the SAS after the necessary training.
Mr Williamson told BBC News: "We very much expect women to be joining the SAS and the Special Boat Service.
"The value that they'll bring, the impact they'll make will be phenomenal and all the services are looking forward to welcoming them."
L/Cpl Kat Dixon, who serves with the Royal Wessex Yeomanry, is the first female tank gunner in her regiment having joined the Army reserves two and a half years ago.
She said: "I don't want to say I am a trailblazer but I want people to follow. I think women have a lot to offer.
"If you can meet the necessary requirements I don't think anything should be off-limits but you should have to meet the same requirements."
She said the physical tests she had to pass were difficult, adding that "it presents different challenges for women but they are not unsurpassable".
"The lads in the squadron are very supportive of me," she said. "You are just one of them. When you have got this kit on it doesn't really matter."
However, retired officer Col Richard Kemp said the new policy would "cost lives".
"My experience is if you have a team of men, even with one or two women, it could lead to divisiveness."
"I am not blaming women, but anything that undermines that teamwork will cost lives."