Waitrose Food: Editor William Sitwell resigns over 'killing vegans' row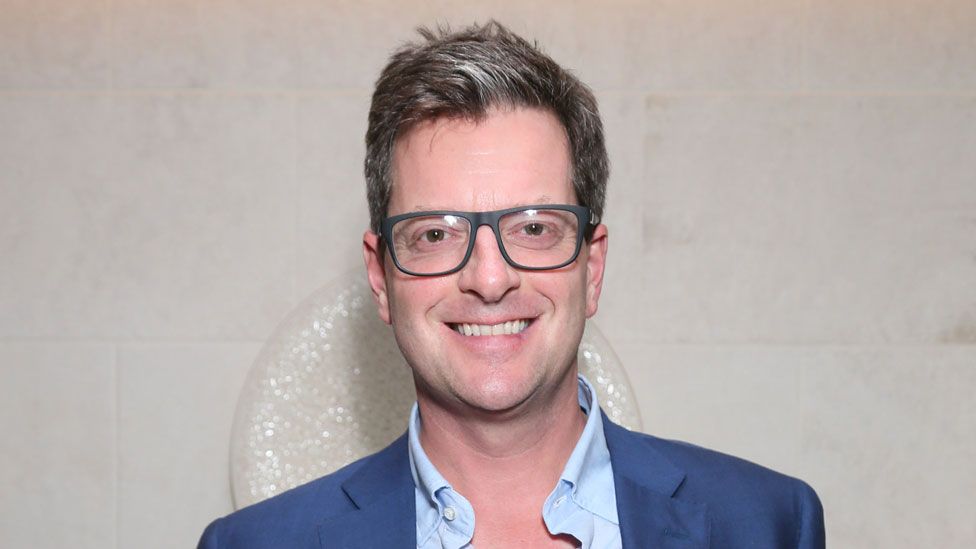 The editor of Waitrose Food magazine, William Sitwell, is standing down with immediate effect after suggesting a series on "killing vegans, one by one".
He was responding to an email pitch from freelance journalist Selene Nelson who had suggested features on plant-based recipes.
Sitwell, also a critic on Masterchef, apologised for any offence caused.
Waitrose said: "William's email absolutely doesn't represent our views about vegans and vegan food."
He's had support from fellow journalists, including Times restaurant critic Giles Coren, who said: "I have great sympathy for William Sitwell.
"It was a stupid email but should not be a career-ender. Vegans are not a race or a gender or a sexual orientation or a differently-abled group. They just choose to eat plants."
Sitwell apologised again after the news of his resignation broke, saying it had been an "ill-judged joke". He highlighted a Waitrose Food issue that focused on vegetables, which refused to advertise meat-based products.
The BBC is not responsible for the content of external sites.
The Spectator's Peter Oborne added that it was "a dark day for free expression" and that Sitwell had been "driven from his job by relentless Twitter trolls".
In a statement, Waitrose said it was the "right and proper move" for Sitwell to leave and that they would be working with John Brown Media, which produces the food magazine, to appoint a new editor.
"We have had a relationship with William for almost 20 years and we are grateful for his contribution to our business over that time," the chain said.
Nelson, who writes about food and travel, had suggested ideas on "healthy, eco-friendly meals" as "popularity of the movement is likely to continue to skyrocket".
Sitwell had emailed back 10 minutes later, saying: "Thanks for this. How about a series on killing vegans, one by one. Ways to trap them? How to interrogate them properly? Expose their hypocrisy? Force-feed them meat?"
He also suggested making them eat steak and drink red wine, with Nelson responding: "I'm certainly interested in exploring why just the mention of veganism seems to make some people so hostile".
She added she had drunk some "delicious (vegan) red wine last night so I'm sure a feature on that would appeal".
His comments - originally reported by BuzzFeed News - were met with fury from vegans, with one saying his comments had been "incredibly ignorant".
The BBC is not responsible for the content of external sites.
The Humane Society had also called for him to be sacked.
But it was pointed out that Sitwell was "obviously joking", with another twitter user saying the magazine publishers had overreacted.
The BBC is not responsible for the content of external sites.
Skip twitter post 2 by Jay
Allow Twitter content?
This article contains content provided by Twitter. We ask for your permission before anything is loaded, as they may be using cookies and other technologies. You may want to read Twitter's cookie policy, external and privacy policy, external before accepting. To view this content choose 'accept and continue'.
The BBC is not responsible for the content of external sites.
End of twitter post 2 by Jay
Waitrose said at the time that even though it was a private email, "William's gone too far" and that his words were "extremely inappropriate".
Sitwell, who's also a radio host, said in his own apology: "I love and respect people of all appetites, be they vegan, vegetarian or meat eaters - which I show week in week out through my writing, editing and broadcasting.
"I apologise profusely to anyone who has been offended or upset by this."