Harry and Meghan: Duchess hugs 'Hannah from Instagram'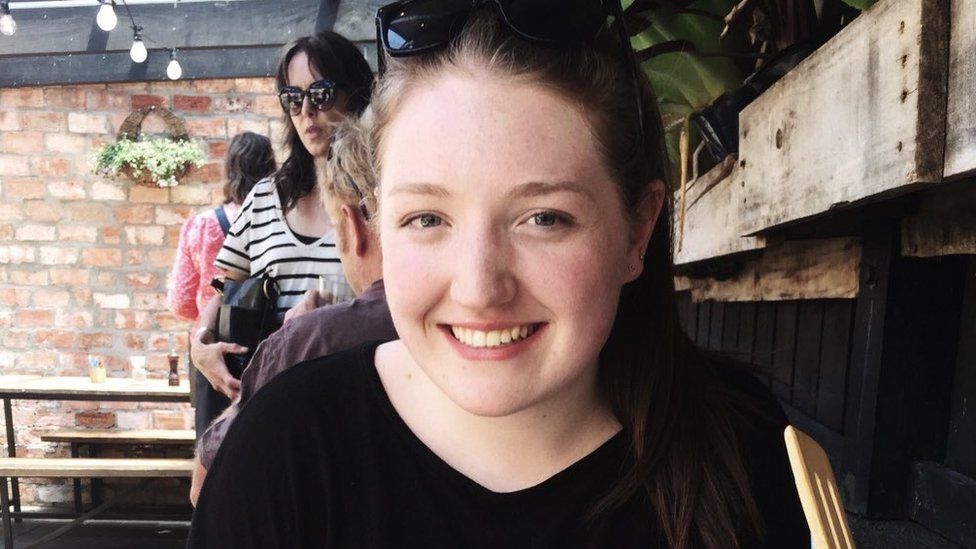 A woman who says the Duchess of Sussex supported her through her struggles with mental health by chatting to her on Instagram has said she was "overwhelmed" to meet the royal during her overseas tour.
Hannah Sergel, from Christchurch, New Zealand, first spoke to Meghan on social media in 2016.
The pair met face to face in Auckland on Tuesday.
After spotting Hannah in the crowds, Meghan rushed over to hug her.
"I was just so shocked," she told BBC News.
"I didn't expect her to recognise me and come over and give me a giant hug."
She said the Duchess spotted her because she was holding a sign saying "It's Hannah from Instagram".
The 20-year-old waited for more than seven hours to meet Meghan on the royal couple's public walkabout at the Viaduct Harbour in Auckland.
She also gave Meghan a letter thanking her for her support, which the Duchess promised to read, Hannah added.
Hannah said she had been a fan of the actress since 2014 and Meghan helped her when she was struggling at university.
"She encouraged me to do what I love and be the best version of myself I can be," she said.
"I had to drop out of my course but she was still so sweet, encouraging me to keep going," she added.
The Duke and Duchess of Sussex visited New Zealand on the final leg of their 16-day tour.
They have also been to Australia, Tonga and Fiji during their first overseas trip as a married couple.