Organised crime threat greater than terrorism - National Crime Agency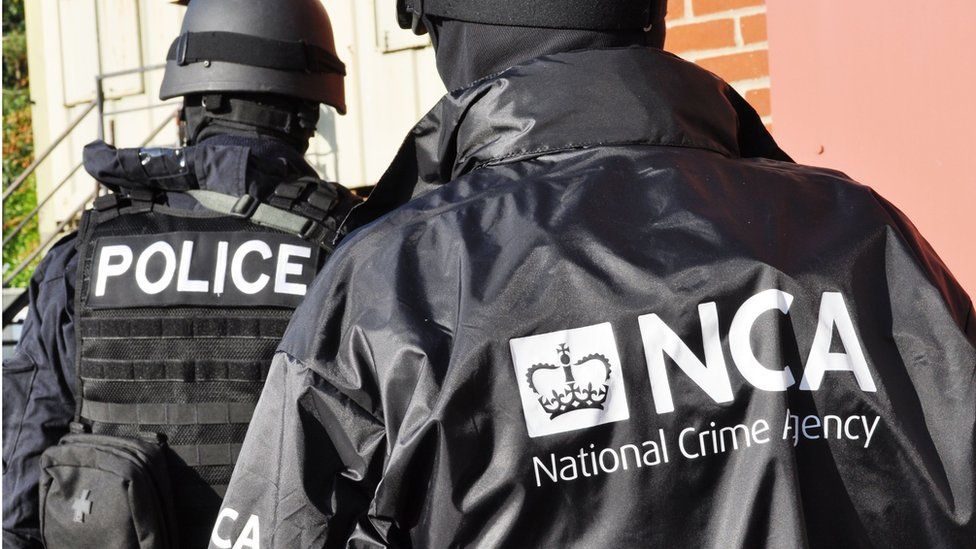 The threat posed by organised crime in the UK is now greater than terrorism, the National Crime Agency has said.
Its latest report said there were 4,600 serious and organised crime groups, committing offences including child abuse, trafficking and drug dealing.
Director general Lynne Owens said that crime cost the economy £37bn a year.
Security Minister Ben Wallace said he wanted to target groups - such as accountants and estate agents - who launder money for the criminals.
He told BBC Radio 4's Today programme that those at the "bottom of the pyramid", who were dealing drugs or laundering money for crime bosses - who he referred to as "foot soldiers" of organised crime - needed to face "the same weight of the law" as those at the top.
The last figure, published five years ago, showed the cost of such crimes was £24bn.
Ms Owens said some of the cost was direct, such as the impact of blackmail on business, but others were indirect, including the impact on the mental health of victims.
She described the range of serious crimes that had changed rapidly in volume and complexity over the last five years.
"It means children being abused, the vulnerable being trafficked, it means cyber crime," she said.
"It means criminal markets that trade drugs, trade firearms, trade in people and make profit as a result."
She added: "Each year it kills more of our citizens than terrorism, war and natural disasters combined."
How will the government respond?
Later, minister for Security and Economic Crime, Ben Wallace, will say: "Many serious and organised criminals think they are above the law.
"They think they can defy the British state. And they think they are free to act with impunity against our businesses and our way of life. They are wrong.
"Our new strategic approach not only improves our government and law enforcement capabilities, but also ensures the private sector, the public and international partners are integrated as part of our response."
He will also announce £48m to fund the National Economic Crime Centre, training police fraud investigators, and extra data and intelligence capabilities.