Travel after Brexit: How will it affect my holidays to the EU?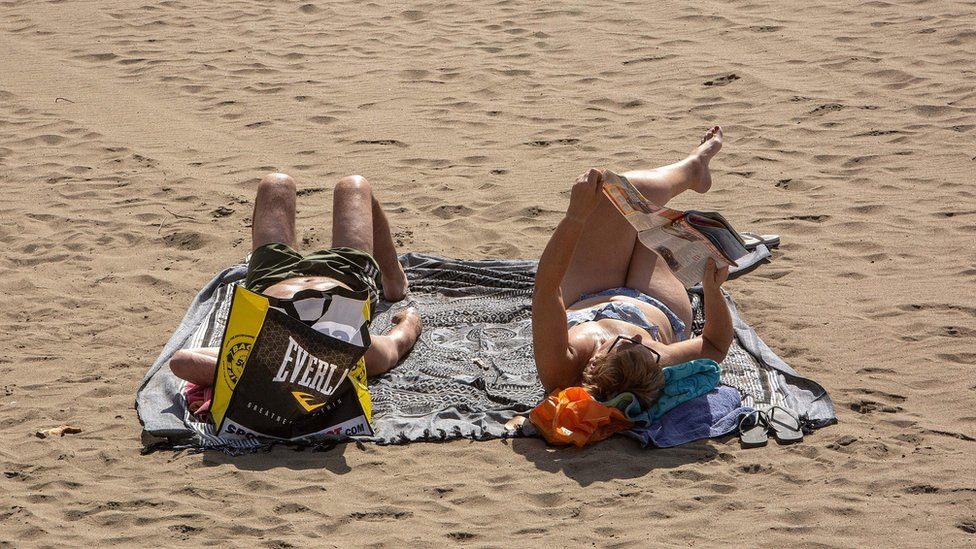 Rules on travelling between the UK and European Union countries change on 1 January 2021, after an agreement to keep many rules the same for 11 months after Brexit comes to an end.
Can I go on holiday to the EU after 1 January?
Because of Covid, travellers from most non-EU countries can't visit except for essential reasons.
After 31 December, the UK will no longer be treated like a member of the EU, so becomes subject to these rules.
The only non-EU countries exempt from these restrictions are those with very low infection rates, such as New Zealand.
The EU could choose to exempt the UK, and individual EU countries could create a "travel corridor" with the UK, allowing restriction-free travel.
If the rules are changed, you'll be able to travel to all EU countries - plus Switzerland, Norway, Iceland and Liechtenstein - as a tourist, without needing a visa.
You'll be able to stay for up to 90 days in any 180-day period.
So, an Easter weekend in Spain, followed by a June fortnight in Italy, would be covered by your 90-day limit.
The rules for Bulgaria, Croatia, Cyprus and Romania are different. You could make a 90-day trip to any of them and still not use up your 90-day allowance for other EU countries.
You may need a visa or permit to stay for longer, to work or study, or for business travel.
From 2022, UK nationals will have to pay for a visa-waiver scheme in order to visit many European countries.
Will I need a new passport?
No. Your current passport will be valid as long as:
It is less than 10 years old
And has six months left before it runs out
What about health insurance?
All EHIC cards issued before the end of 2020 will be valid until their expiry date (on the front of your card).
The government says it will issue a new card, called the UK Global Health Insurance Card (GHIC). Like EHIC, it will cover chronic or existing illnesses, routine maternity care and emergencies. However, there are no further details yet on when it will start.
Its advice is that you should buy travel insurance with healthcare cover before going on holiday - especially if you have a pre-existing medical condition.
What queue can I use at passport control?
You'll no longer be able to use EU fast-track passport control and customs lanes.
When you arrive in an EU country (except Ireland), be prepared to show your return ticket. You could also be asked to show that you have enough money for your stay.
Will I face mobile phone roaming charges?
You should check with your mobile provider to see if you're likely to face extra charges. The four main UK operators have said they have no plans to reintroduce roaming fees.
The EU and the UK agreed to co-operate on international mobile roaming. But there is nothing in the post-Brexit trade agreement that would stop travellers being charged for using their phone in the EU, and vice versa, in the future.
The government has passed laws to protect customers, including:
A £45-a-month cap on using mobile data abroad (then you must opt in to use more)
Requirements for customers to be informed when they've reached 80% and 100% of their data allowance
Will I be able to drive in Europe?
Yes, but you'll need to take your driving licence, as well as your log book (V5C) and valid insurance documents if you are taking your own car.
You will need to contact your insurer six weeks before you travel to get a green card that will prove you have insurance.
Most drivers will not need to buy an International Driving Permit, with the exception of those with paper licences (not photocards) and those with licences issued in Gibraltar, Guernsey, Jersey or the Isle of Man, who will need one for some European countries.
Are pet passports still valid?
Pet passports issued in Great Britain will not be valid for travel to the EU from 1 January 2021.
AHCs will be issued by a vet, will be valid for four months and must be obtained no more than 10 days before travel.
AHCs will be valid for a single trip into the EU, onward travel within the EU and re-entry to Great Britain.
Your pet must have been microchipped and have had a rabies vaccination. It will also have to have a treatment against Echinococcus multilocularis (a type of tapeworm) for entry into Finland, Republic of Ireland, Northern Ireland, Norway or Malta.
Passengers from Great Britain (England, Scotland and Wales) travelling to EU countries can take advantage of duty-free shopping from January 2021. Limits on tobacco and alcohol will increase.
There will no longer be tax-free airport sales of goods like electronics and clothing.