The words we mispronounced in 2018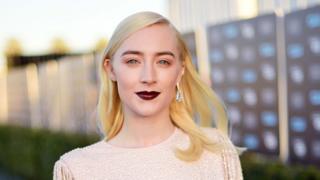 Christmas is a time for reflection, family and dinner table debates.
But do you ever find yourself stuck mid-conversation on how to pronounce names such as Eugenie (you-JAY-nee) or Geraint (ger-AINT)? You're not alone.
A survey by the British Institute for Verbatim Reporters (BIVR) has identified the most mispronounced names and words of the year.
Entries include electronics firm Huawei (WA-way), specific (spe-SI-fik) and papoose (pa-POOSE).
---
Some of 2018's most commonly mispronounced words:
BBC Sports Personality of the Year Geraint Thomas (ger-aint, with the "ain" to rhyme with "wine") won the Tour De France in July
Forget about hygge. In 2018, it's all about coorie (COO-rie) - Scotland's answer to the cosy lifestyle trend
Irish-American actress Saoirse Ronan (SIR-shuh ROE-nun) bagged her latest Oscar nomination earlier this year in Lady Bird
The Belgian city of Ypres (EE-pruh) was a focal point for the centenary commemorations for the end of World War One
In October, journalist Jamal Khashoggi (ja-MALL ka-SHOG-gi) was killed in Saudi Arabia's consulate in Istanbul
*Pronunciations provided by Babbel.
---
Last year's batch included the surname of EU Council President Donald Tusk (toosk), and the title of the Irish prime minister, the taoiseach (tea-shock).
The survey was commissioned by language learning app Babbel. Their director of didactics, Miriam Plieninger, says the reason for the mispronunciations is pretty straightforward - many of the words on the list aren't English.
"We pronounce words in a way we expect them to be pronounced in our own language," she said.
Mrs Plieninger also had some advice for those of us who itch to correct peers committing a linguistic faux pas.
"If you understand what the other person meant, it's usually fine. As long as you get your message across, it's all good."