Prince Philip, 97, gives up driving licence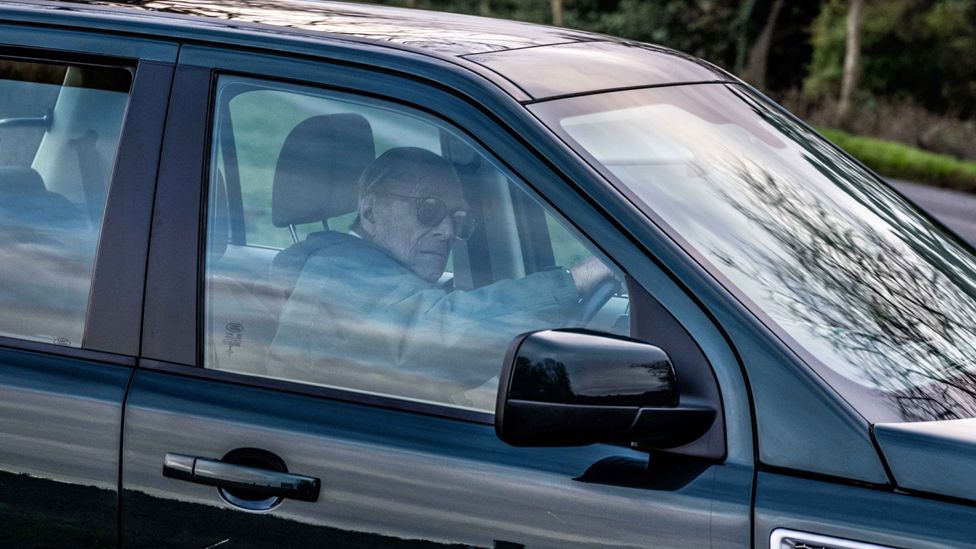 The Duke of Edinburgh is to voluntarily give up his driving licence, Buckingham Palace has said.
It comes after the 97-year-old duke apologised over a car crash near the Sandringham estate in Norfolk, in which his Land Rover Freelander landed on its side after a collision with a Kia.
Two days later Norfolk Police gave him "suitable words of advice" after he was pictured driving without a seat belt.
Buckingham Palace said that he surrendered his licence on Saturday.
In a statement, the palace said: "After careful consideration the Duke of Edinburgh has taken the decision to voluntarily surrender his driving licence."
Norfolk Police confirmed that the duke had surrendered his licence to officers and it would now be returned to the DVLA.
The investigation file for the collision has been passed to the Crown Prosecution Service, which said it would take the latest development into account.
BBC royal correspondent Jonny Dymond, said the decision to give up his licence was entirely down to the duke, according to Buckingham Palace.
"The duke is reported to have acknowledged that the collision last month was his fault," he said.
"There was a fair deal of criticism of his decision to drive just two days after the crash. Now he has chosen to give up some of his independence and will have a driver from this point on."
The duke wrote to a woman injured in the crash, which happened on 17 January on the A149 near the Queen's country estate.
He escaped injury, but Emma Fairweather, a passenger in the Kia, broke her wrist.
The Kia was carrying three people, including a nine-month-old baby boy, his mother who was driving and Ms Fairweather, 46.
"I would like you to know how very sorry I am for my part in the accident," he wrote, on Sandringham House headed paper.
"The sun was shining low over the main road. In normal conditions I would have no difficulty in seeing traffic coming... but I can only imagine that I failed to see the car coming, and I am very contrite about the consequences."
Ms Fairweather had previously criticised the duke for a lack of communication following the crash.
The mother-of-two told the Sunday Mirror: "I thought it was really nice that he signed off as 'Philip' and not the formal title. I was pleasantly surprised because of the personalised nature."
After the crash, Royal biographer Hugo Vickers told BBC News: "Any kind of car accident at the age of 97 is likely to produce shock.
"Some years ago he gave up flying planes long before he needed to because he was scared that if something happened there would be a lot of criticism.
"You know, why was he, at the age of 55, still flying a plane when he should have retired at 48 or something like that.
"So he does listen to these things - he's very, very sensible."
What happens when you surrender your driving licence?
There is no legal age at which motorists must stop driving, however doctors can advise drivers to give up their entitlements.
If a motorist has a medical condition which affects their driving, it may mean they have to give up their licence until they can meet the medical standards to drive again.
If a driver decides to surrender their licence, or they are advised to do so by a doctor, they must write a letter to the Driver and Vehicle Licensing Agency (DVLA), accompanied by the existing licence, or a good excuse for not enclosing it.
In 2016, the duke famously drove the Obamas when the then US president and First Lady visited Windsor.
Prince Philip retired from public life in August 2017 having spent decades supporting the Queen and attending events for his own charities and organisations.
Buckingham Palace calculated he had completed 22,219 solo engagements since 1952.
Since retiring from official solo duties, he has appeared in public alongside the Queen and other members of the Royal Family at events and church services.
Related Internet Links
The BBC is not responsible for the content of external sites.