Number of female homicide victims reaches highest level since 2006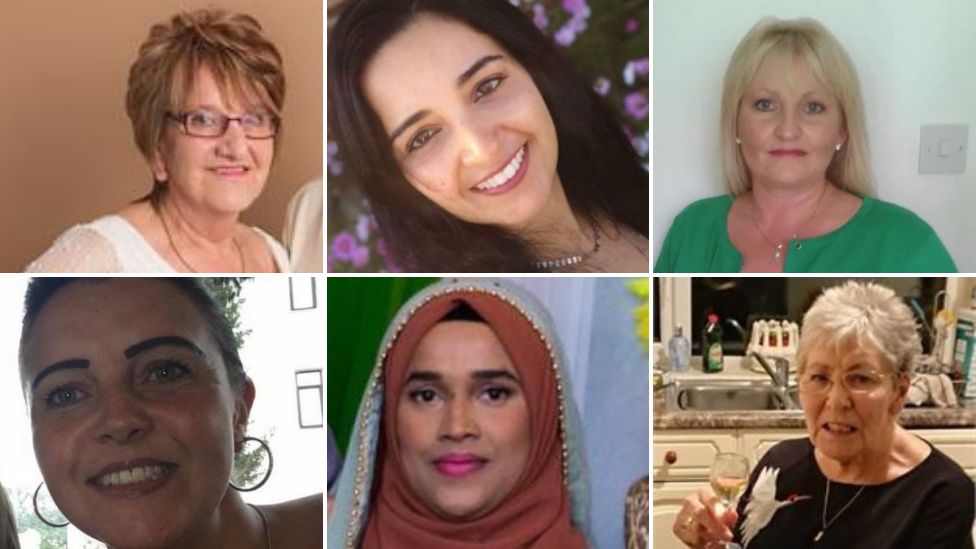 The number of female homicide victims in England and Wales has risen to the highest level since 2006.
There were 241 female victims of murder, manslaughter and infanticide in the 12 months to the end of March 2019, up 10% on the previous year.
The number of separate homicide incidents rose to 662, up from 644 the previous year, according to the Office for National Statistics (ONS).
However, the overall number of victims fell to 671.
This was 33, or 5%, fewer than the previous year.
It represents the first fall since 2015, although this was partly due to those killed in the London and Manchester terror attacks and the Shoreham air crash being included in the 2018 figures.
The ONS said the year-on-year decline was driven by a fall in male victims - down 11%, from 484 to 429.
The number of black homicide victims was the highest in 17 years - totalling 97 in 2018/19.
The majority of homicide victims (64%) were male, while just over a third (36%) were female.
Almost half (48%) of female victims were killed in a domestic homicide, with the suspect a partner or ex-partner in 38% of cases.
One of these was Kay Richardson, 49, who was beaten and strangled to death by her estranged husband Alan Martin, 53, in September 2018, just days after he had been arrested for allegedly raping her.
He had been released under investigation by police, without any restrictions.
The number of baby girls and toddlers killed in the period also reached a decade high, with homicide victims including 14 females under the age of one and 13 toddlers aged between one and four.
These are the highest numbers since the earliest available figures, when six female babies and eight children aged between one and four were killed in the year to March 2009.
Labour MP Jess Phillips, who has campaigned on domestic violence, said the figures were "horrendous" but an "inevitability" in light of cuts to public services.
The "degradation of police resources", a "crumbling criminal justice system" and cuts to council services which have affected routes out of danger for women trying to escape abusive relationships have all played a factor, she said.
Ms Phillips added that the number of suspects being released under investigation with no restrictions on their movements by police, rather than with stricter bail conditions, was of particular concern.
The Victims' Commissioner, Dame Vera Baird, said the number of women killed by a partner or ex-partner was "not surprising" but "deeply troubling".
"In the name of these women we need urgently to take more action on early intervention," she said.
Crime Minister Kit Malthouse said the government was recruiting 20,000 new police officers and ensuring violent and sexual offenders spent longer behind bars to help protect the public.
He said the figures were a "stark reminder of the devastating impact of domestic abuse" and the Domestic Abuse Bill, which the government plans to reintroduce to Parliament, would also provide greater protections for victims.
The bill would place a legal duty on councils to offer secure homes to those fleeing violence, as well as introducing a government definition of domestic abuse, including emotional and financial abuse, and a commissioner to hold government to account.