Covid: What are the social distancing rules?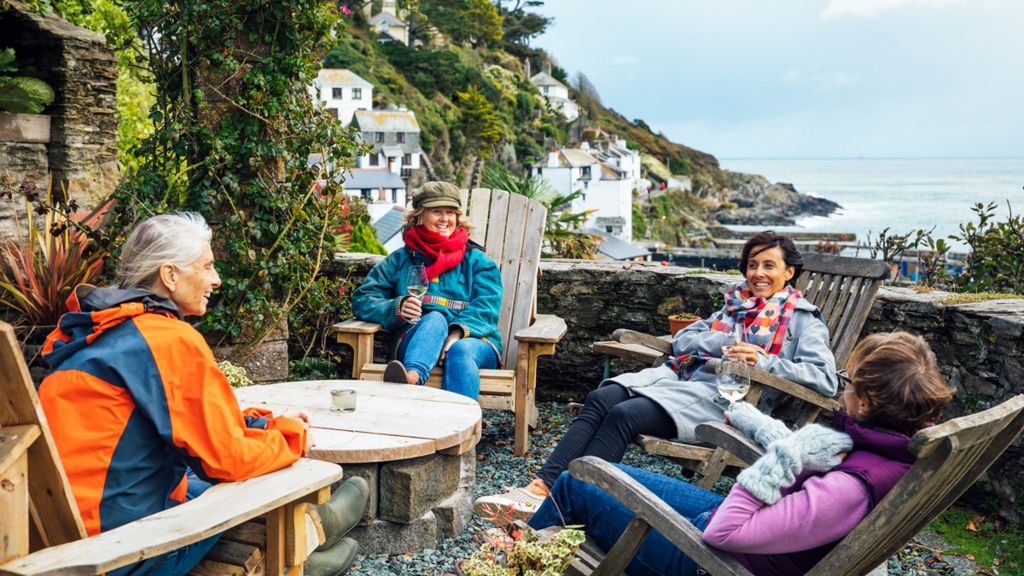 Scotland, Wales and Northern Ireland are relaxing some of the rules around gatherings and mixing with others which were introduced to tackle the spread of Omicron.
However, some restrictions remain.
What are the rules in Scotland?
From Friday 28 January, the requirement for physical distancing in indoor settings where people don't have to wear a face covering - such as those leading religious services - will reduce to 1m (3ft) from 2m (6 ft).
What are the rules in Wales?
All restrictions at outdoor events have now been lifted.
On 28 January, nightclubs will reopen, and the so-called "rule of six" - where gatherings in pubs and restaurants are limited to six people - will be scrapped.
Some restrictions will remain in place:
social distancing of 2m (6ft) in all premises open to the public and workplaces, where reasonable
licensed premises must take additional measures to protect customers and staff, including table service and collecting contact details
face coverings are required in hospitality settings, apart from when seated
vaccine passports continue to be required for venues including restaurants, bars and cinemas
What's changing in Northern Ireland?
Pubs and other hospitality venues now no longer have to offer table service only, and the "rule of six", governing the size of groups in hospitality venues, has been scrapped.
From Wednesday 26 January:
Proof of Covid status "encouraged" but no longer legally required for entry to bars, restaurants or cinemas
Nightclubs will be allowed to reopen, with dancing and unseated indoor events allowed again - Covid passports will remain in use for these venues (and for partially seated events with 500 or more people in attendance)
Some rules remain in place:
a maximum of 30 people from an unlimited number of households can meet indoors in domestic settings
shops must take "reasonable measures to manage risk" and shoppers are asked to maintain physical distance with each other where possible.
face coverings are compulsory in shops, indoor seated venues and visitor attractions, public transport and some other settings
What are the rules in England?
The current restrictions in England don't include any limits on socialising - so friends and family are legally allowed to see each other in private houses, or to meet in public places like pubs and nightclubs.
Why is social distancing important?
Coronavirus spreads mainly when an infected person coughs, sneezes or speaks - sending small droplets, packed with the virus, into the air.