UK, Australia & NZ 'punishing' Commonwealth Secretariat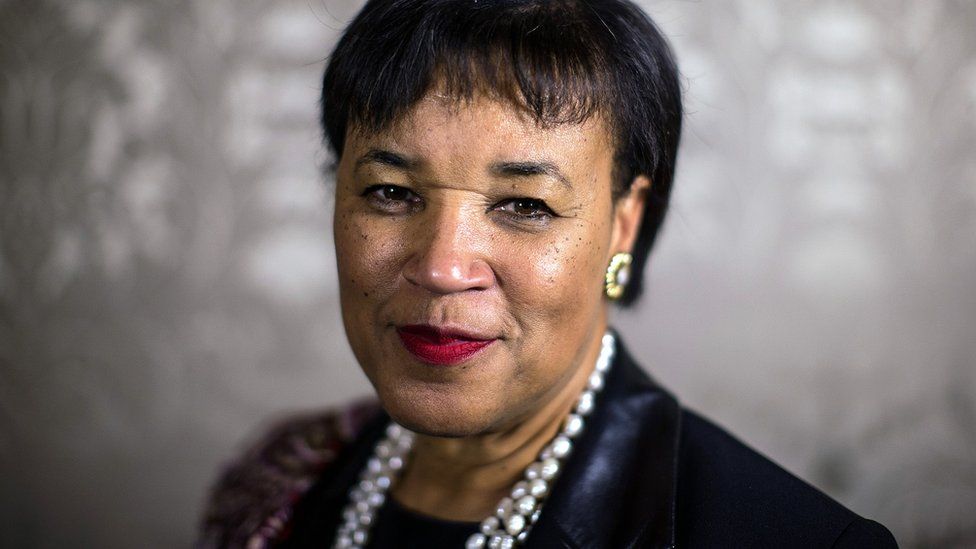 Commonwealth Secretary-General Baroness Scotland has criticised the UK, Australia and New Zealand for suspending their funding of the body that runs the international organisation, the BBC has learned.
In a confidential letter to diplomats in London, Lady Scotland describes the three countries as using a "big stick" to "punish" the Commonwealth Secretariat over concerns about its financial procedures.
She urged the countries to reverse their decision to withhold almost £7m a year, which she says has left her organisation facing a financial crisis. She claimed small member states in particular would suffer from the loss of funding.
In the letter, which was leaked to the BBC, the former Labour minister also appealed to Commonwealth diplomats to end what she called the "biased leaks" of "classified information" from within the organisation that, she claimed, had generated "malicious media stories".
Lady Scotland announced earlier that she had formally asked to be reappointed for a second four-year term of office.
Commonwealth heads of government will decide if she should get a second term at their summit in Rwanda in June. Some member states are known to be seeking alternative candidates.
Lady Scotland's letter followed a meeting of Commonwealth high commissioners in London - who together form the organisation's board of governors - to discuss an internal audit report by accountants KPMG into the secretariat's financial procedures.
The report found that normal competitive tendering rules at the secretariat had been waived 50 times over three years.
Lady Scotland was herself accused of circumventing the rules when she awarded a lucrative contract to a company run by a friend, something her lawyers insisted was fully justified.
The UK, Australia and New Zealand have told Lady Scotland their voluntary funding for the Commonwealth Fund for Technical Co-operation (CFTC) will be suspended until external auditors have confirmed the secretariat has tightened up its financial procedures.
In her letter - dated 13 February - Lady Scotland claimed her secretariat had implemented most of the recommendations made by KPMG.
In her account of the meeting on 6 February, Lady Scotland added: "Three of the 54 member states have indicated that they will hold or reduce CFTC contributions. A large number of board members regretted this decision and appealed to the three countries to reconsider their decision.
"It was said that money should not be used as a 'big stick' to punish the Commonwealth as developing countries, especially small states, will suffer the consequences of these cuts."
Lady Scotland also appealed to the diplomats to "think carefully" about leaks to the media after the BBC obtained a copy of the auditors' report into the secretariat.
"A number of high commissioners in London and senior officials and ministers in capitals have shown dismay at such malicious media stories," she said.
"They portray a very negative picture of the Commonwealth. We owe a duty of discretion to our member states and the public in general.
"Such biased leaks distort the reality, present half-truths out of context and put the good work of the staff and member states in jeopardy.
"This is not, and cannot be believed to be, in the collective interest of Commonwealth countries collectively."
She added: "No organisation can function properly if classified information on sensitive matters are persistently leaked to the press.
"It jeopardises the organisation's reputation. I know that the Commonwealth is precious to us all. This letter is an appeal to think about the issue of media leaks carefully."
A spokesman for the Commonwealth Secretariat said the organisation did not comment on leaked documents.