Caroline Flack: 'No causal link' between police action and Love Island host's death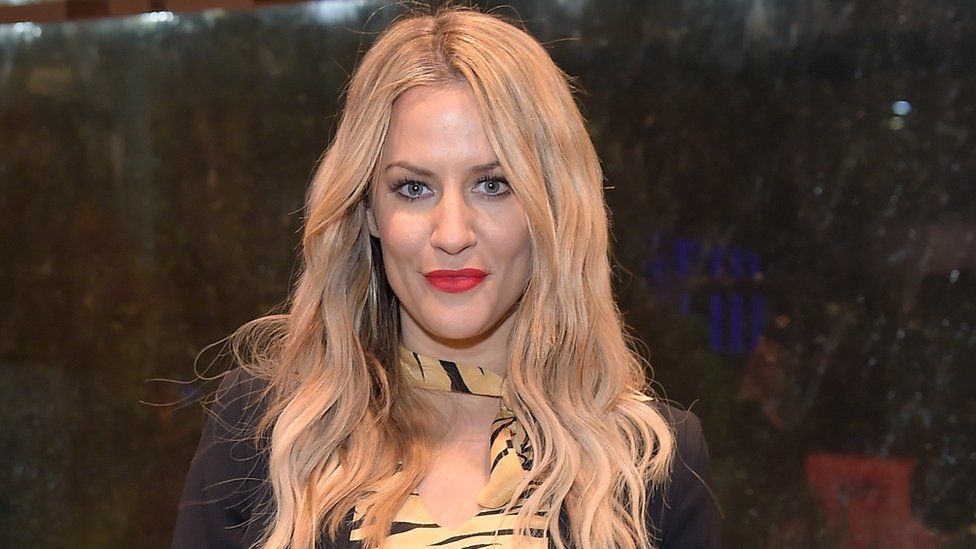 A watchdog has decided there is no need to investigate police contact with Caroline Flack before her death.
The Independent Office for Police Conduct said there was no indication of a "causal link" between the actions of police and the presenter's death.
Officers last had contact with the 40-year-old on 13 December when she was in custody following an alleged assault.
Separately, an internal review by the CPS has defended its decision to charge Flack and its handling of the case.
The ex-Love Island host, who took her own life in February, had been charged with assaulting her boyfriend, despite the fact he did not support the prosecution.
It is standard practice for a referral to be made when a person who had recent contact with police died, the Met said.
But the watchdog decided there was "no indication of a causal link - directly or indirectly - between the actions or omissions of the police and Caroline Flack's tragic death".
It added in a statement, that officers had arranged for her to see a health professional while she was in custody, and that "relevant policy and procedure was followed to give her further guidance."
Meanwhilel, the CPS said its review "found that the case was handled appropriately and in line with [our] published legal guidance".
"Our thoughts remain with the family and friends of Caroline Flack," a spokesperson said.
The CPS review followed a Freedom of Information request from the Daily Mirror and criticism from some that it had pursued a "show trial" against the star.
The organisation said it was "normal practice for prosecutors to hold a debriefing in complex or sensitive cases after they have ended".
Ms Flack pleaded not guilty to an assault charge at a court appearance on 23 December 2019, when it was heard her boyfriend Lewis Burton did not support the prosecution.
She was released on bail but was ordered to stop any contact with Burton ahead of the trial, which would have begun on Wednesday.
The TV presenter was found dead at her London flat last month - a day after she learned that the CPS were pursuing the charges against her.
She had left her role presenting Love Island after being charged with assaulting Burton.
In an unpublished Instagram post shared by her family, Ms Flack said her "whole world and future was swept from under my feet" following her arrest - which saw the presenter become the focus of media scrutiny.
Petition for 'Caroline's Law'
At the time of her death, Ms Flack's management company said the star had been "under huge pressure" and criticised the CPS for refusing to drop charges, even though Burton said he did not want the case to go ahead.
In a statement released the day after her death, the CPS said: "We do not decide whether a person is guilty of a criminal offence - that is for the jury, judge or magistrate - but we must make the key decision of whether a case should be put before a court."
"Politicians need to urgently step in and make sure there are consequences when the media bully and harass," said Holly Maltby, of campaigning group 38 Degrees.