Coronavirus: Two more cases in Wales bring total to six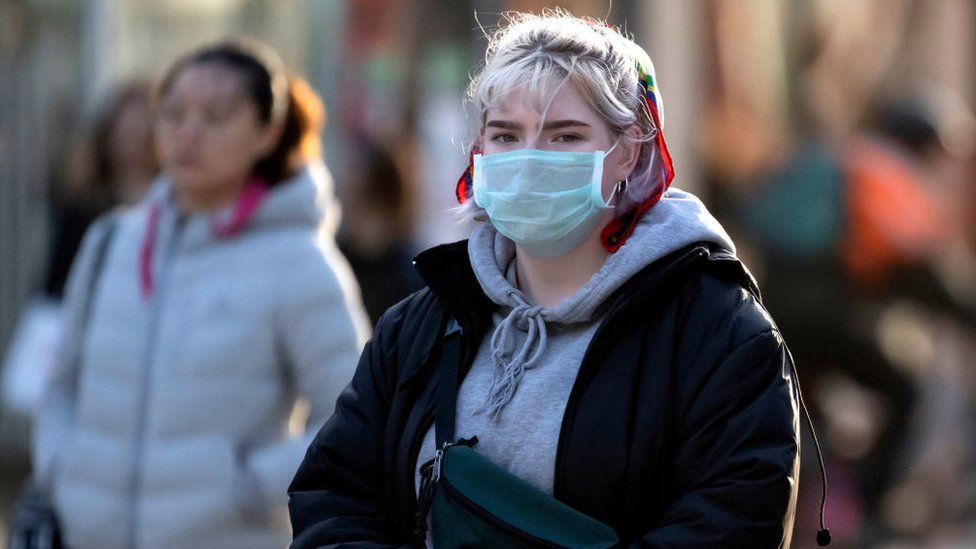 Two more people have tested positive for coronavirus in Wales, taking the number of confirmed cases to six.
It comes as the number of UK cases rose to 319 on Monday, up 46 from Sunday, as the UK continues the "containment" stage of its Covid-19 response.
One patient is from Newport, the other from Neath Port Talbot. The cases are not linked and both had travelled back from different parts of Italy.
Wales' Six Nations game with Scotland in Cardiff on Saturday will go ahead.
"All appropriate measures to provide care for the individuals and to reduce the risk of transmission to others are being taken," said Dr Frank Atherton, the chief medical officer for Wales.
The two new cases follow confirmation on Sunday that another two people had contracted the virus after returning from northern Italy to Pembrokeshire.
Public Health Wales said the latest patients were being treated in "clinically appropriate settings".
"We've said for a long time we expect there to be more cases - and we expect more in the coming days and weeks as well," said Health Minister Vaughan Gething.
Along with First Minister Mark Drakeford, he was involved with other ministers from across the UK at Monday's Cobra meeting and reiterated that the current scientific advice was for no schools to close and not to end mass gatherings at events.
Mr Gething said Wales was still at an early stage and he urged the public to take hygiene advice and get on with their normal business.
"We are still in the contain phase. It is still effective in keeping the public safe," he said.
He added there was currently no justification for closing schools or cancelling big events, with the Wales v Scotland Six Nations game set to go ahead this weekend.
These could include banning of big events, closing schools and encouraging home working.
It comes after a man in his 60s became the UK's third death linked to the Covid-19 virus.
Health officials said 634 people in Wales have now been tested for coronavirus, as of Friday.
"The public can be assured that Wales and the whole of the UK is prepared for these types of incidents," said the chief medical officer.
"Working with our partners in Wales and the UK, we have implemented our planned response, with robust infection control measures in place to protect the health of the public."
Safety packs, which were prepared over the weekend, will be sent to the 640 surgeries in Wales this week.
Among other measures is a symptom checker for suspected coronavirus, which has been launched online by the Welsh NHS.
The Welsh Ambulance Service said the online service should be the "first port of call" as the NHS 111 telephone lines were "very busy".
Coronavirus presents with flu-like symptoms, including a fever, a cough, or difficulty breathing.
Reacting to the two new cases in Pembrokeshire over the weekend, the council's leader urged the public to follow PHW advice, especially on handwashing.
"I can reassure you that our services will continue as usual, and all our employees can continue to attend to their work, appointments, schools and services as they normally would," said David Simpson.