UK recalls ambassador to Belarus amid unrest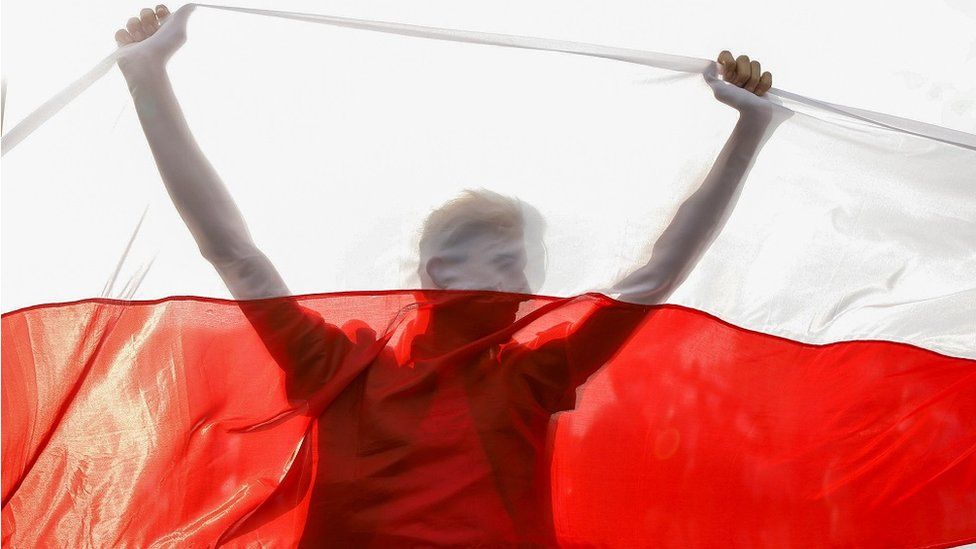 The UK has temporarily recalled its ambassador from Belarus amid growing tensions over political unrest there.
Authorities in Minsk have cracked down on protests against President Alexander Lukashenko, who claimed victory in disputed elections in August.
The opposition says he must quit but he says they are Western "puppets" trying to overthrow him.
Foreign Secretary Dominic Raab said the move was in solidarity with Poland and Lithuania - critics of Mr Lukashenko.
On Friday, Belarus expelled 35 diplomats from those two neighbouring countries.
He said the UK would temporarily recall its ambassador, Jacqueline Perkins, in solidarity.
Seven other European countries, including Germany, Romania and the Czech Republic, have also withdrawn their ambassadors.
The diplomatic stand-off marks a further deterioration in relations between European capitals and Minsk.
Last week, the EU followed Britain and Canada in imposing sanctions on senior figures in Belarus who they say are responsible for human rights abuses against opposition campaigners.
Where is Belarus? It has Russia - its former imperial master - to the east and Ukraine to the south. To the north and west lie EU and Nato members Latvia, Lithuania and Poland.
Why does it matter? Like Ukraine, this nation of 9.5 million is caught in rivalry between the West and Russia. President Lukashenko, an ally of Russia, has been nicknamed "Europe's last dictator". He has been in power for 26 years, keeping much of the economy in state hands, and using censorship and police crackdowns against opponents.
What's going on there? Now there is a huge opposition movement, demanding new, democratic leadership and economic reform. They say Mr Lukashenko rigged the 9 August election - officially, he won by a landslide. His supporters say his toughness has kept the country stable.
Many opposition activists have been beaten up by police and thousands have been arrested during months of unrest. They are demanding the release of all political prisoners and a free and fair re-run of the election.
Mr Lukashenko remains defiant, accusing the opposition of being Western "puppets" intent on overthrowing his government. He is backed by Russian President Vladimir Putin.
The main opposition leader Svetlana Tikhanovskaya - who stood against Mr Lukashenko in August's election - was forced to go into exile in Lithuania after receiving threats following the disputed vote.
Belarus says Lithuania and Poland are interfering in its internal affairs by hosting Ms Tikhanovskaya and other opposition figures and refusing to accept the election result.
It asked both countries to scale back the number of staff at their embassies amid tensions over the crackdown.
Both countries had initially refused to comply with the demand to cut staffing but then recalled their ambassadors in Belarus for consultations in the hope of reducing tensions.
"The Belarusian authorities requested us to limit the number of our diplomatic personnel in Belarus. That means that more than 30 diplomats are leaving Belarus right now and coming back to Warsaw," Deputy Foreign Minister Marcin Przydacz told Reuters.
Lithuanian Foreign Ministry spokesman Rasa Jakilaitiene said the country had recalled five diplomats "in hope that the step is sufficient to keep the possibility of a dialogue".