Coronavirus: BMJ urges NYT to correct vaccine 'mixing' article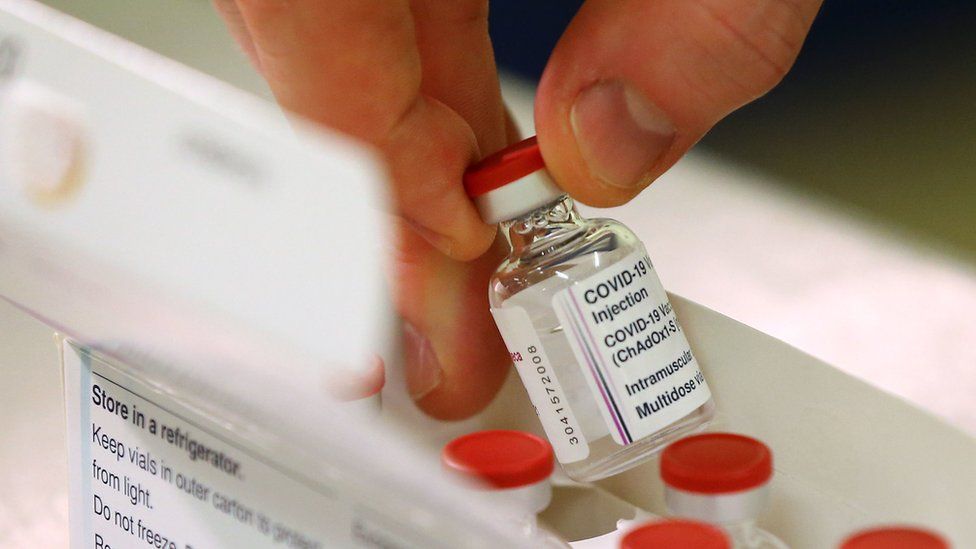 The editor of the British Medical Journal has asked the New York Times to correct an article that says UK guidelines allow two Covid-19 vaccines to be mixed.
The US publication reported that UK health officials would allow patients to be given a second dose that is a different vaccine to their first.
Fiona Godlee pointed out in her letter to the NYT that it was not a recommendation.
The UK has approved the Pfizer-BioNTech vaccine and the Oxford-AstraZeneca jab - but both require two doses which are now to be administered 12 weeks apart
Ms Godlee said the Joint Committee on Vaccination and Immunisation (JCVI) does not make any recommendation to mix and match - in other words, having a shot of one vaccine and then a different one 12 weeks later.
Dr Mary Ramsay, Public Health England's head of immunisations, said: "We do not recommend mixing the Covid-19 vaccines - if your first dose is the Pfizer vaccine you should not be given the AstraZeneca vaccine for your second dose and vice versa."
Dr Ramsay added that on the "extremely rare occasions" where the same vaccine is unavailable or it is unknown which jab the patient received, it is "better to give a second dose of another vaccine than not at all".
Ms Godlee urged the New York Times to print a "highly visible correction" as soon as possible.
Meanwhile, health staff have criticised the paperwork needed to gain NHS approval to give the coronavirus vaccine, with some medics being asked for proof they are trained in areas such as preventing radicalisation.