Terra Carta: Prince Charles asks companies to join 'Earth charter'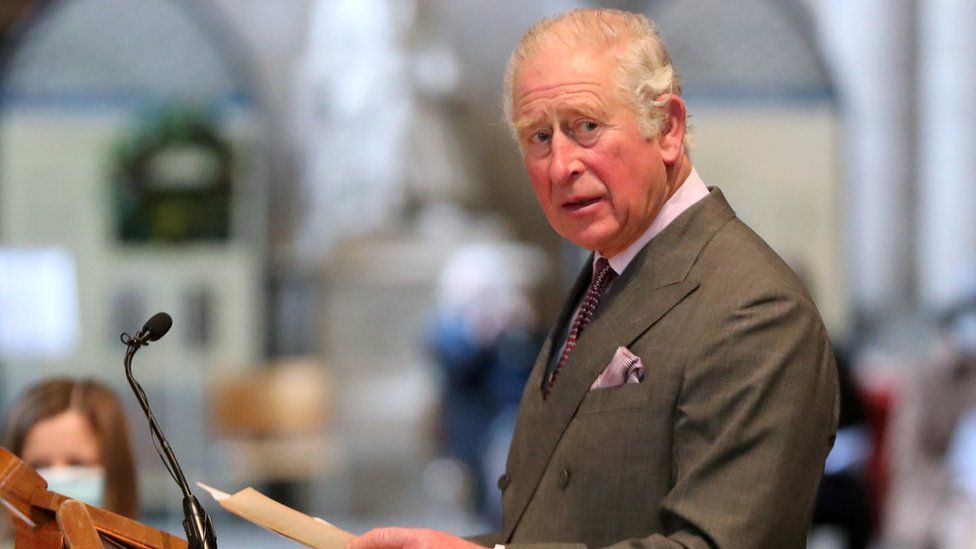 The Prince of Wales is urging firms to back a more sustainable future and do more to protect the planet, as he marks 50 years of environmental campaigning.
Prince Charles wants companies to join what he is calling "Terra Carta" - or Earth charter.
The charter is being launched alongside a fund run by the Natural Capital Investment Alliance.
It aims to mobilise $10 billion towards natural capital by 2022.
Terra Carta will harness the "irreplaceable power of nature", the prince said in his virtual address to the One Planet Summit on Monday.
He hopes the new charter will help "reunite people and planet".
He said: "I can only encourage, in particular, those in industry and finance to provide practical leadership to this common project, as only they are able to mobilise the innovation, scale and resources that are required to transform our global economy."
In his foreword to Terra Carta, the prince writes: "If we consider the legacy of our generation, more than 800 years ago, Magna Carta inspired a belief in the fundamental rights and liberties of people.
"As we strive to imagine the next 800 years of human progress, the fundamental rights and value of nature must represent a step-change in our 'future of industry' and 'future of economy' approach."
Charles has previously said that people thought he was "completely dotty" when he started talking about environmental issues in the 1970s.