Covid-19: Kent virus variant 'on course to sweep world'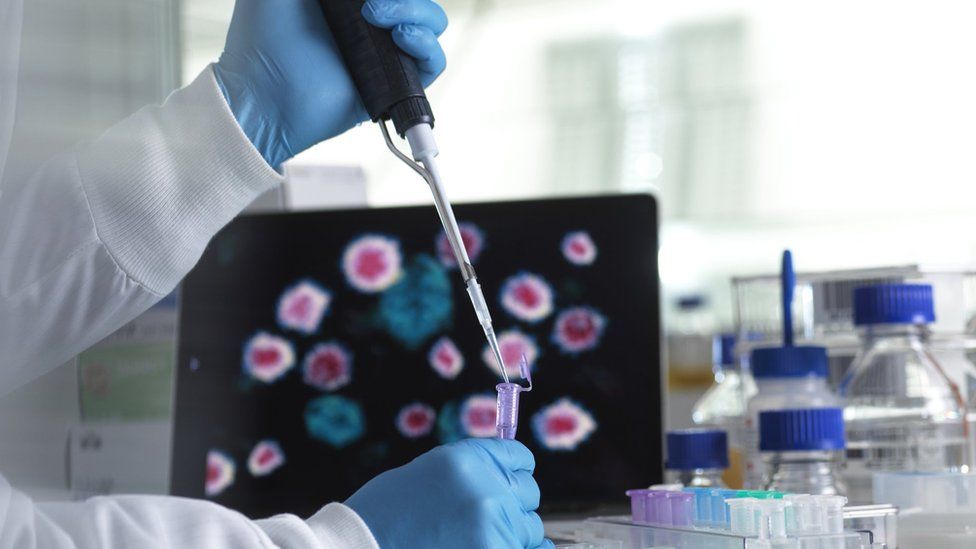 The coronavirus variant first found in Kent could become the world's dominant strain, the head of the UK's genetic surveillance programme has predicted.
She said her team's work sequencing variants of the virus could be required for at least 10 years.
The Kent variant has already been detected in more than 50 countries.
It was first detected in September 2020 in south-east England and its rapid spread over the following months was cited as the reason for the introduction of new lockdown rules across the UK in January.
Prof Peacock, director of the Covid-19 Genomics UK consortium, said: "What's really affected us at the moment is transmissibility."
She added: "Once we get on top of [the virus] or it mutates itself out of being virulent - causing disease - then we can stop worrying about it. But I think, looking in the future, we're going to be doing this for years. We're still going to be doing this 10 years down the line, in my view."
She explained this was not because she thought the pandemic would go on for 10 years, but she believed they would be sequencing new variants for that length of time.
Current vaccines were designed around earlier versions of coronavirus, but scientists believe they should still work against the new ones, although perhaps not quite as well.
Prof Peacock said the vaccines approved for use in the UK appeared to work well against the existing variants of the virus in the country.
The Covid-19 Genomics UK Consortium is a network of public health bodies and labs and currently analyses more than 20,000 positive tests a week.
In recent weeks, it has been explained that about 5-10% of positive tests are selected randomly to be sent on for further genome analysis but the consortium says, as the number of cases falls below its capacity, its aim is to genetically screen every positive coronavirus test.
Prof Peacock told Newscast that while it is normal to see variants, only a very small number have "special features". These can make them more transmissible, avoid the immune response and affect vaccination, or have the potential to cause more severe disease.
"These are the things we are looking out for. I'd say it happens vanishingly rarely but we have to be on the look out for it," the expert, who was previously director of the government's National Infection Service, said.
The Oxford jab has attracted controversy about its effectiveness against new variants, whether it should be used in the elderly and how far apart the doses should be given, due to a lack of data.
Early data from trials in South Africa - where a variant has acquired mutations that seem to help it evade immunity from vaccines and from previous infections - showed the vaccine was offering "minimal protection" against mild and moderate disease in young people.
But the WHO's director of immunisation, Dr Katherine O'Brien, said the South African study was "inconclusive" and it was "plausible" the vaccine would still prevent severe disease.
Oxford scientists still expect their vaccine to prevent people from becoming seriously ill with Covid-19 and needing hospital treatment.
The government is aiming to offer a first dose of a vaccine to 15 million people - those aged 70 and over, healthcare workers and people required to shield - by 15 February.
As of Tuesday 13,058,298 had received a first vaccine dose, a daily rise of 411,812.