MI6 accused of helping to protect alleged Nazi war criminals
By Nick Southall and Mick Tucker
BBC Radio Current Affairs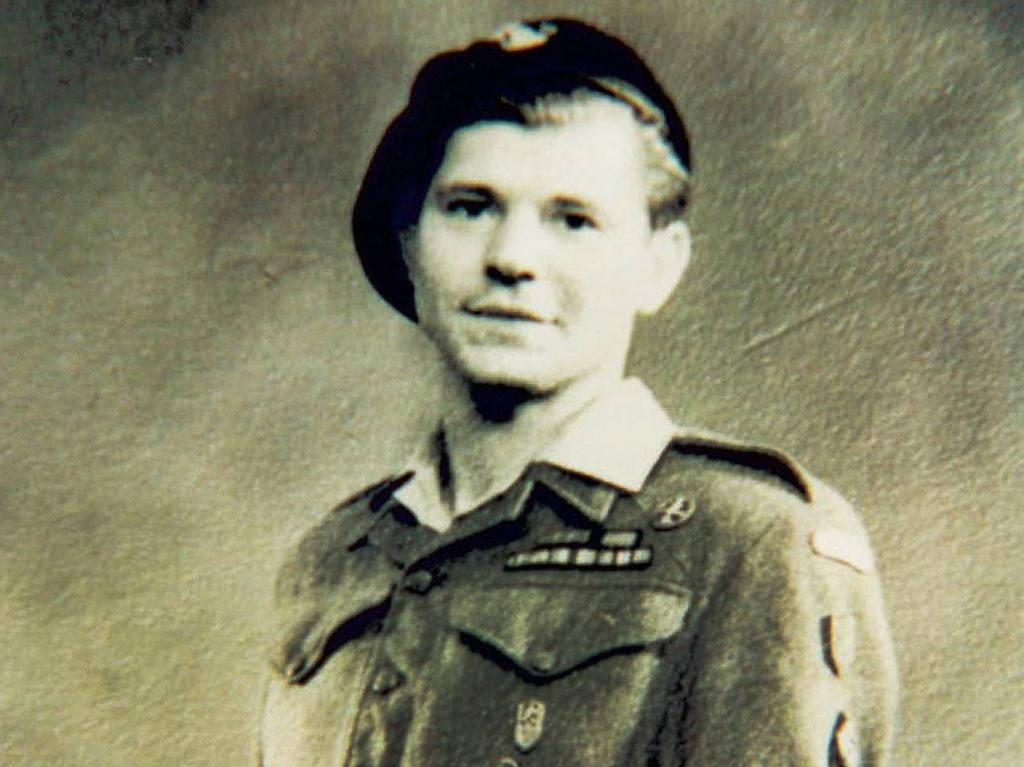 Jewish leaders are calling for a public inquiry into whether alleged Nazi war criminals were protected from prosecution because they spied for the UK in the Cold War.
It comes after the BBC found that suspected Nazi collaborator Stanislaw Chrzanowski may have worked for MI6.
German officials believe the Telford pensioner may have murdered more than 30 people during World War Two.
But UK police said there was insufficient evidence to prosecute him.
Stanislaw "Stan" Chrzanowski grew up in eastern Poland, now part of Belarus. He came to Britain in 1946 after being taken as a prisoner of war and joining Allied forces.
He settled in Birmingham and, in 1954, met a British woman. They married and he became stepfather to her son, John Kingston.
Mr Kingston suspected his stepfather of having been involved in Nazi atrocities - including mass murder - against Jews and other people in the town of Slonim.
He spent decades trying to prove Mr Chrzanowski's guilt. He built up a dossier of evidence, including secret recordings of conversations with his stepfather.
In 1996 Mr Kingston went with a BBC film crew to Slonim - where tens of thousands of Jews were massacred during the Nazi occupation between 1941 and 1944.
Eyewitnesses told him they had seen Mr Chrzanowski killing people while working for the Nazi auxiliary police.
UK police investigating alleged war criminals in the 1980s and 90s interviewed him, but no charges were brought.
Mr Chrzanowski always denied being a war criminal. He died in October 2017, aged 96. John Kingston died six months later, aged 74.
Before Mr Kingston died, he gave BBC journalist Nick Southall access to all his files, photos and secret recordings. The BBC has since found evidence to support Mr Kingston's claims.
It has also discovered news footage from the 1950s showing Mr Chrzanowski at Marienfelde refugee camp in Berlin - a known hive of spy activity - during the Cold War.
Four other men photographed with him during WW2 also make an appearance in the same footage. The BBC's investigation is continuing to try to confirm their names.
Intelligence experts believe Mr Chrzanowski was likely to have been working there for British secret services, and this could ultimately be why he never saw justice in the UK.
Intelligence and security expert Dr Stephen Dorril thinks Mr Chrzanowski, who was fluent in four languages, was likely to have been recruited by MI6 to work at the camp.
"It just fits the pattern," he said. "This is exactly what MI6 was doing. They were looking for people who would be willing to work for them, who had knowledge of these areas."
Dr Dorril said if Mr Chrzanowski was a Nazi collaborator during the war, the UK's foreign secret service would have known. He says it points to a cover-up.
Professor Anthony Glees, a security expert from the University of Buckingham, said British security services destroyed tens of thousands of files in the late 1980s and early 90s that "almost certainly included" details of any foreign-born Nazi collaborator who had gone on to work for UK intelligence.
Senior figures within the UK Jewish community are now calling for a public inquiry.
Marie van der Zyl, president of the Board of Deputies of British Jews said if the revelations are true, this is "a very dark day for Britain - and for British Jews".
"What we need to have here is a very open and honest conversation about the whole of Britain's post-war actions," she told the BBC.
Conservative MP Robert Halfon, vice-president of the Jewish Leadership Council, said the findings were "horrific and frightening".
He told the BBC he plans to call on the parliamentary security committee to investigate whether there were Nazi war criminals in the UK "who ended up working for British intelligence or any other organ of the state".
He also said any investigation should look into whether or not there was "a real hornets' nest of other WW2 criminals" working for the UK.
The UK government did not respond to the allegations against Mr Chrzanowski and MI6. When asked why he was not prosecuted for war crimes, it said the case was reviewed by the CPS in the 1990s but the evidence was insufficient to proceed. The CPS said there was no real prospect of a conviction.
The Metropolitan Police also said the case failed to meet the evidential test and there was no active investigation.