Prince Harry: Duke of Sussex joins US think tank to look into fake news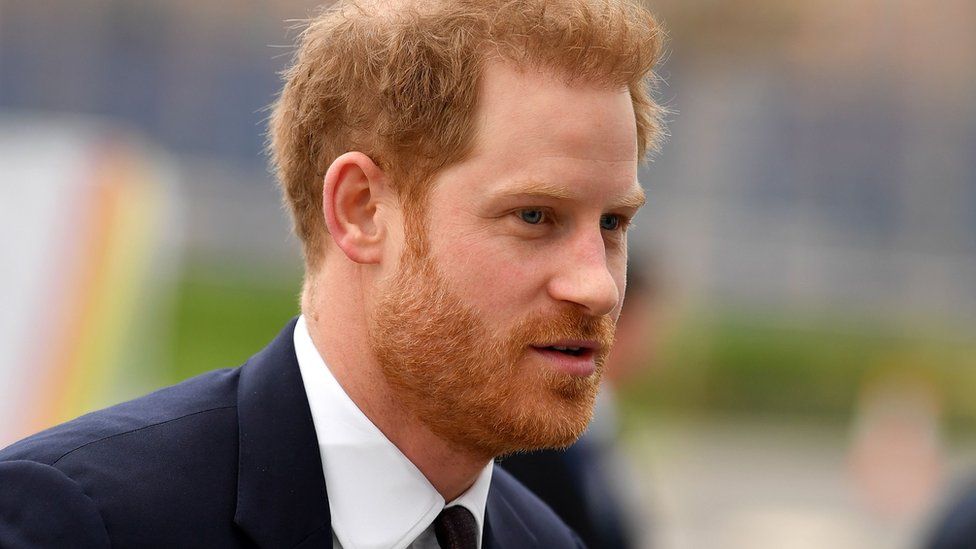 The Duke of Sussex is taking up another new role, at a think tank looking into fake news in the US media.
Prince Harry will help to lead a six-month study on the state of the media at the Aspen Institute within its new Commission on Information Disorder.
The duke - who has long been critical of parts of the press - said there was "an avalanche of misinformation".
The announcement comes just a day after Harry also announced another new position at a mental health firm.
Prince Harry and his wife, the Duchess of Sussex, stepped back as senior royals almost a year ago - something he later said was partly due to the UK's tabloid media.
Since then, the couple have moved to California and Harry has stepped down from his military appointments and royal patronages, although his charity work continues. The pair have also signed deals to make shows and podcasts with Netflix and Spotify.
This latest role means Prince Harry will be one of 15 commissioners working on the think tank's study into misinformation and disinformation.
His role will be part-time and involve regular meetings over the next few months.
Among the other commissioners is Kathryn Murdoch, who runs a foundation and is the wife of James Murdoch, the son of media tycoon Rupert Murdoch.
In a statement, the duke said: "The experience of today's digital world has us inundated with an avalanche of misinformation, affecting our ability as individuals as well as societies to think clearly and truly understand the world we live in.
"It's my belief that this is a humanitarian issue - and as such, it demands a multi-stakeholder response from advocacy voices, members of the media, academic researchers, and both government and civil society leaders.
"I'm eager to join this new Aspen commission and look forward to working on a solution-oriented approach to the information disorder crisis."
On Tuesday, it was announced Harry was to become chief impact officer at the US coaching and mental health firm, BetterUp.
His new boss said he had "a feeling he'll work out" and the duke had "an incredible attitude and he is filled with energy and enthusiasm".