EuroMillions: Jackpot of more than £122m won by UK ticket-holder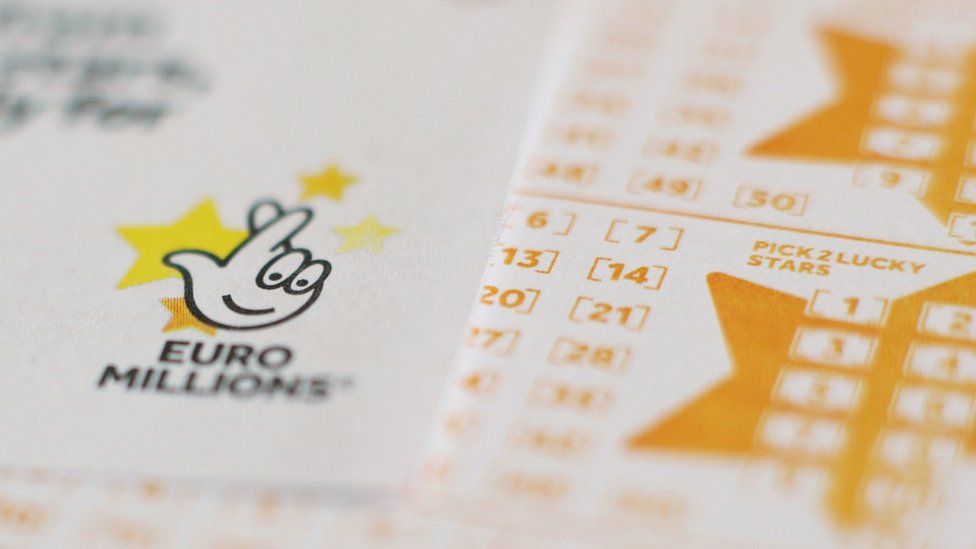 A UK ticket-holder has won Friday's £122m EuroMillions jackpot - scooping the fifth biggest ever National Lottery win.
The lucky winner matched all seven numbers - the five EuroMillions as well as the two Lucky Star numbers.
Camelot said a ticket-holder has staked a claim for the prize, which will be paid out once it has been validated.
The full prize amount is £122,550,350.80 and the winning numbers were 04, 21, 34, 40, 47, with the Lucky Star numbers 02 and 05.
The second highest prize - £161m - went to Colin and Chris Weir, from North Ayrshire, Scotland, in 2011.
The following year, Adrian and Gillian Bayford, from Suffolk, won £148m.
The fourth highest UK winner, who also chose to remain anonymous, took home £123m in 2019.
The highest amount ever won in the EuroMillions was in February when a Swiss player took home 210 million euros (£180m).
Tickets for EuroMillions are sold in nine countries - the UK, France, Spain, Austria, Belgium, Luxembourg, the Irish Republic, Portugal and Switzerland - with ticket-holders in all those countries trying to win a share of the same jackpot each week.