Richard Okorogheye: Police find body in search for missing student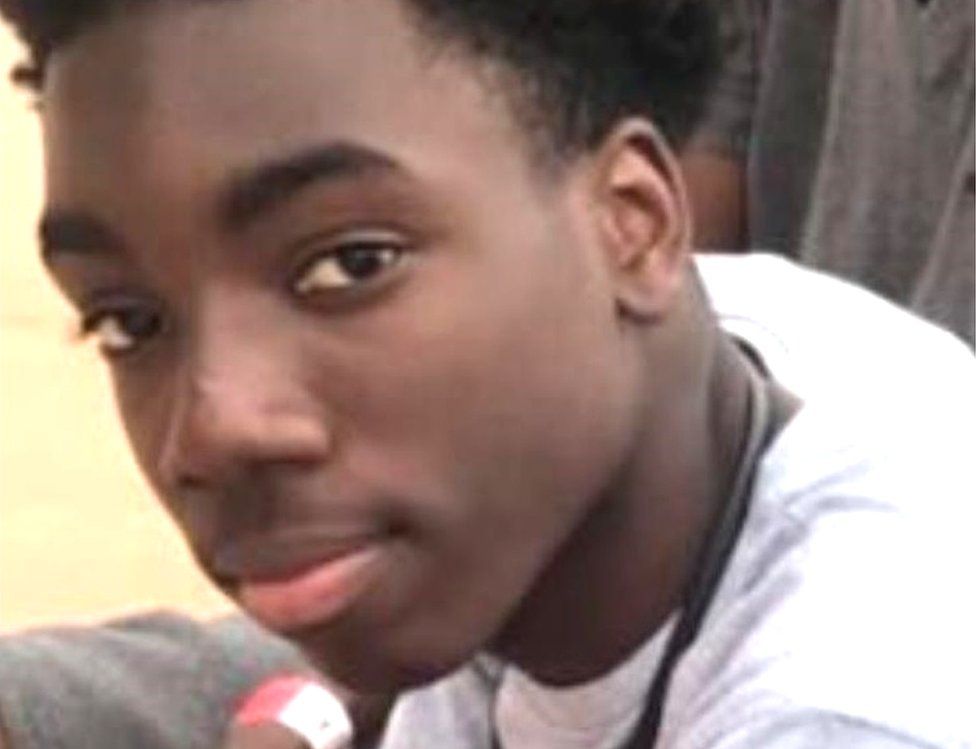 A post-mortem examination is due to be carried out on a body found in Epping Forest by police searching for missing student Richard Okorogheye.
The family of the 19-year-old, who has sickle cell disease, have been spoken to by officers, who are waiting for formal identification.
The Metropolitan Police said the body was discovered in a pond in the woodland.
Det Supt Danny Gosling said Mr Okorogheye's family have been informed.
"This is an extensive inquiry and we are working tirelessly.
The Oxford Brookes student, who has sickle cell disease, was last seen by his family on 22 March, when he left their home in the Ladbroke Grove area of west London.
Police said he then took a taxi to a residential street in Loughton, Essex, where he was last seen on CCTV in the early hours of the following day, walking towards Epping Forest.
The force previously said Mr Okorogheye's phone had not been in use since his disappearance. He did not take his medication or any money when he left home.
Officers and police dogs were searching the forest for a fifth day when they made the discovery on Monday afternoon.
As someone with sickle cell disease, Mr Okorogheye would only leave the house to go to hospital for regular blood transfusions for his condition, his family explained.
By BBC News correspondent Dan Johnson
Crime scene tape flutters in the trees around the Wake Valley pond.
A few Met officers stand guard, shivering on a bright, freezing morning. They are supporting their Essex Police colleagues, making sure nobody interferes with any evidence.
There is urgent and important work to do as there is a body to identify and a cause of death to establish.
Detectives must piece together the puzzle of how that person ended up in the pond.
Richard's family and friends are waiting anxiously for answers to those and many other questions.
What drew the 19-year-old student from his home nearly two weeks ago? Why did he travel across London then head for the forest after midnight and was anybody else involved?