Anti-Semitism surge deeply disturbing - Robert Jenrick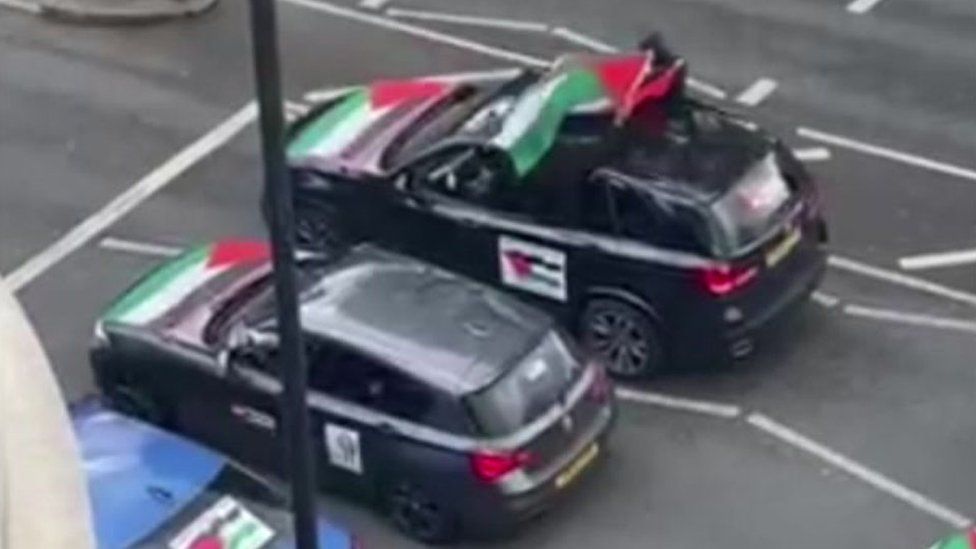 There has been a "deeply disturbing" upsurge in anti-Semitism in recent years, the communities secretary says.
Robert Jenrick told MPs incidents over the weekend in north London and Essex were "intimidatory, racist and extremely serious crimes".
"Every time the virus of anti-Semitism re-enters our society it masks itself as social justice," he added.
It comes amid rising tension between Israel and Palestinians in the Middle East.
The pre-dawn raids on Gaza were some of the heaviest seen since the fighting began a week ago.
Responding to an urgent question in the Commons, Mr Jenrick said there had been a particular upsurge in anti-Semitism on social media and condemned those who posted content online glorifying the Palestinian militant group Hamas.
The Community Security Trust said there had been a fivefold increase in reports of anti-Semitic incidents since the recent escalation in tensions between Israel and Palestinians.
Between 8 May and 17 May the charity recorded 86 anti-Semitic incidents, up from 16 in the previous 10 days.
It said the number was likely to rise due to delays in receiving and processing reports.
Mr Jenrick said the government was taking robust action to root out anti-Semitism and would shortly name and shame councils and universities which had refused to sign up to the International Holocaust Remembrance Alliance definition of anti-Semitism.
He said grants had also been introduced to provide security at Jewish schools, synagogues and community buildings.
On Sunday a video was posted on social media appearing to show a convoy of cars with Palestinian flags driving down a street, with a man apparently shouting anti-Semitic abuse from a megaphone.
The Met Police said the video appeared to have been filmed in the St John's Wood area of north London, which is home to a Jewish community.
Four men have been arrested on suspicion of racially aggravated public order offences, the force said.
Superintendent Jo Edwards, who is in charge of the investigation, said extra patrols had been arranged in the area in response to the "shocking" incident.
Police responded to reports of a religiously-aggravated assault, after two teenagers were reported to have spoken about his religion in a derogatory way before attacking him.
Home Secretary Priti Patel said she was "sickened" by the anti-Semitic incidents over the weekend.
She told the Commons the footage of the convoy in north London was "nothing to do with Palestine or Israel".
"That was pure and simple anti-Semitism which sought to intimidate, harass and frighten members of the Jewish community," she said.
Conservative MP Robert Halfon, said the "air has become even tighter" for Jews following Sunday's "horrific" incidents.
He added: "As a proud British-Jewish MP, I never imagined that I would live at a time when myself and the Jewish community would question whether Britain is a safe place for Jews any more."
Labour MP Dame Margaret Hodge, who is also Jewish, told the Commons: "Tragically, the Israeli/Palestinian conflict will not go away and we have to be able to debate and disagree without Jew hate or Islamophobia taking over."
Earlier, London Mayor Sadiq Khan urged people to report anti-Semitism to police, saying any alleged hate crimes would be taken seriously.
"Many of us are angry, upset, heartbroken by the events in Israel, the West Bank and Gaza,
"That's no excuse, though, for anti-Semitism.... We're not going to tolerate it in London," he told the BBC.
Thousands of people attended a protest on Saturday, which called on the UK government to step in and "stop allowing Israel's brutal violence against and oppression of the Palestinian people to go unpunished".
The Palestine Solidarity Campaign - one of the organisers of the protest - has also condemned Sunday's incident in north London.