Martin Bashir: I never wanted to harm Diana and don't believe we did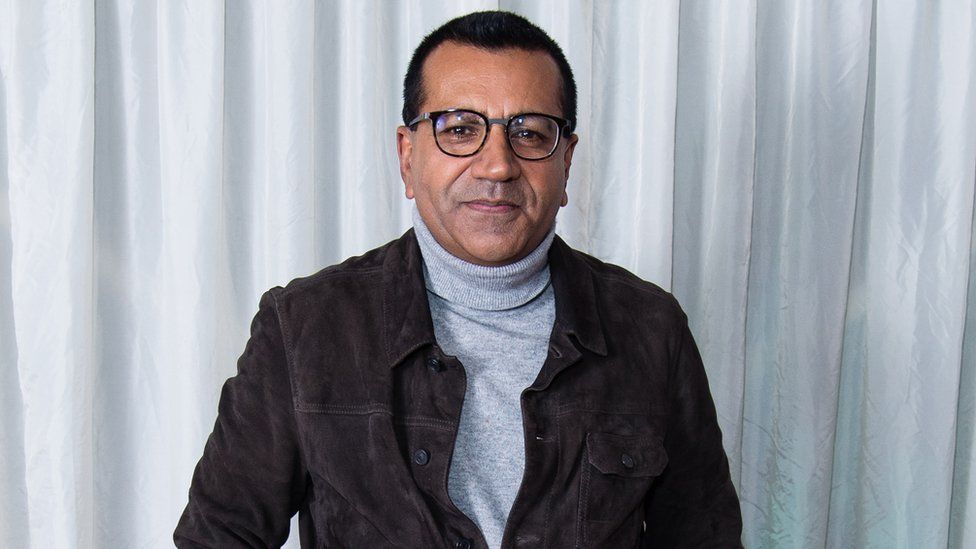 Martin Bashir has said he "never wanted to harm" Diana, Princess of Wales, with her 1995 interview with Panorama, adding: "I don't believe we did."
The former BBC journalist used deception to get the interview, an independent inquiry concluded.
Speaking to the Sunday Times, Bashir said he was "deeply sorry" to her sons, the dukes of Cambridge and Sussex.
But he rejected Prince William's claim that he fuelled her paranoia, saying they were close and he "loved" her.
He told the paper that even in the early 1990s, there were stories and secretly recorded phone calls and he "wasn't the source of any of that".
Bashir said Princess Diana was never unhappy about the content of the interview and said they remained friends after the programme aired.
The princess even visited his wife in a south London hospital on the day she gave birth to the couple's third child, he said.
"Everything we did in terms of the interview was as she wanted, from when she wanted to alert the palace, to when it was broadcast, to its contents," he told the paper.
But on having showed her brother Earl Spencer forged bank statements and says: "Obviously I regret it, it was wrong. But it had no bearing on anything. It had no bearing on [Diana], it had no bearing on the interview."
Sunday Times journalist Rosamund Urwin, who met Bashir in person for the interview, said he seemed like a broken man but added she felt he was a good actor.
She told BBC Radio 5 Live's Sunday Breakfast programme: "He wasn't, I felt, as contrite as one could be in that circumstance, if you're always looking for an excuse rather than an apology that seems problematic to me."
On Thursday, the independent report by former senior judge Lord Dyson found Bashir was unreliable and dishonest, and that the BBC fell short of its high standards when answering questions about the interview.
It also found that Bashir seriously breached broadcaster's rules by mocking up faked documents, which he showed to Princess Diana's brother Earl Spencer to obtain the interview.
Lord Dyson also criticised the internal BBC investigation in 1996 that cleared Bashir and BBC News of wrongdoing as "woefully ineffective" and on Saturday former Lord Hall, who had led that investigation as head of BBC News, resigned as National Gallery chairman.
Lord Hall had become director general when Bashir was rehired by the BBC as religious affairs correspondent in 2016 and later promoted to religion editor.
Bashir left the BBC without a pay-off earlier this month, citing ongoing health issues.
The chairman of the Commons Digital, Culture, Media and Sport Committee, Julian Knight, has called on current director-general Tim Davie explain how Bashir came to be re-employed in 2016.
Mr Knight told BBC Radio 4's Today programme there was a need for further reform and a strengthening of editorial policy within the corporation.
He told BBC Breakfast on Sunday: "We need to be sure that the processes are in place that editorial policy is respected, and has a loud enough voice in the BBC so that in future we don't have any chance of any repeat of this shoddy journalism."
The BBC has defended rehiring Bashir, saying the post was filled after a competitive interview process.
The interview was a huge scoop for the BBC, and in it the princess famously said: "There were three of us in this marriage."
Earlier this week, Earl Spencer told Panorama he "draws a line" between meeting Bashir and his sister's death.
The princess died in 1997, after the car she was in crashed in the Pont de l'Alma tunnel, in Paris.
But Bashir told the Sunday Times: "I can understand the motivation [of Earl Spencer's comments] but to channel the tragedy, the difficult relationship between the Royal Family and the media purely on to my shoulders feels a little unreasonable. The suggestion I am singularly responsible I think is unreasonable and unfair."
Asked whether he is able to forgive himself, he is reported to have said: "That's a really difficult question because it was a serious error. I hope that people will allow me the opportunity to show that I am properly repentant of what happened."
The earl has asked the Metropolitan Police to investigate the BBC.
Earlier this week, the police force said it would assess the Dyson report "to ensure there is no significant new evidence", after previously deciding against a criminal investigation.
What did the inquiry conclude?
Bashir had faked documents - bank statements designed to suggest Princess Diana was under surveillance - to win the trust of her brother Earl Spencer, and eventually gain access to the princess
As media interest in the interview increased, the BBC covered up what it had learned about how Bashir secured the interview
The 1996 internal probe, led by the then director of news Tony Hall, into initial complaints had been "woefully ineffective"
A note written by Diana said she had no regrets about the broadcast and Bashir did not show her the faked documents. It was taken by the BBC as evidence that the forgery had not influenced her decision to be interviewed - but the inquiry said the BBC should have considered the possibility that the documents were shown to Earl Spencer to influence his sister