Michael Jackson superfan among those sanctioned by UK
By George Bowden
BBC News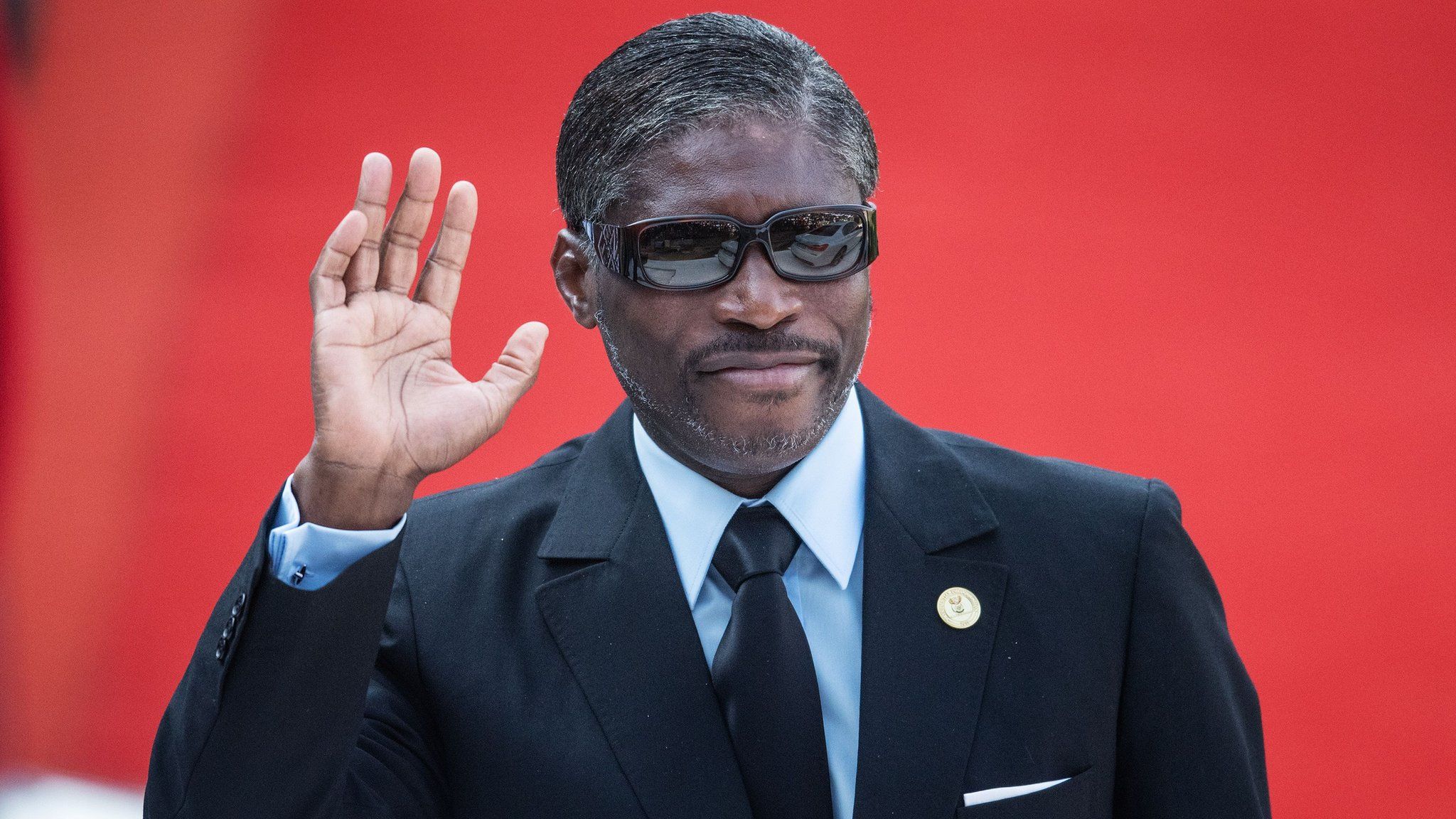 A vice-president of Equatorial Guinea who is said to have spent £199,000 ($275,000) on a glove worn by Michael Jackson is among five people to receive new UK "anti-corruption" sanctions.
Teodoro Obiang Mangue is also accused of buying luxury mansions and cars.
UK Foreign Secretary Dominic Raab said the new sanctions targeted "individuals who have lined their own pockets at the expense of their citizens".
The four other targets were from Zimbabwe, Venezuela and Iraq.
"The UK is committed to fighting the blight of corruption and holding those responsible for its corrosive effect to account," Mr Raab said.
"Corruption drains the wealth of poorer nations, keeps their people trapped in poverty and poisons the well of democracy."
The sanctions will see the UK impose asset freezes and travel bans to prevent named individuals channelling money through UK banks or from entering the country.
Mr Obiang is the son of Equatorial Guinea president Teodoro Obiang Nguema Mbasogo and was appointed as a government minister in 1998.
The UK said investigations and media reports suggested he has spent more than £363m ($500m) since being appointed, far above his government salary.
Extravagant spending cited in support of the sanctions by UK officials is said to have included a $100m mansion in Paris, a $38m private jet, a luxury yacht and dozens of luxury vehicles including Ferraris, Bentleys and Aston Martins.
The UK said Mr Obiang also holds a collection of Michael Jackson memorabilia including a $275,000 crystal-covered glove which the singer wore on his 1980s Bad tour.
Among the other four targets was Zimbabwean businessman Kudakwashe Regimond Tagwirei, who the UK said was profiting from misappropriation of property in a way that led to accelerated deflation and increased the price of essentials.
In Venezuela, Alex Nain Saab Morán and Alvaro Enrique Pulido Vargas were accused by the UK of exploiting two public programmes for poor citizens.
And a provincial governor in Iraq, Nawfal Hammadi Al-Sultan, was accused by the UK of misappropriating public funds meant for reconstruction efforts. Al-Sultan is currently serving a combined five-year prison sentence in the country.
More than 2% of global GDP is lost to corruption every year, and corruption increases the cost of doing business for individual companies by as much as 10%, according to government figures.