Religious groups in UK failing children over sexual abuse, report says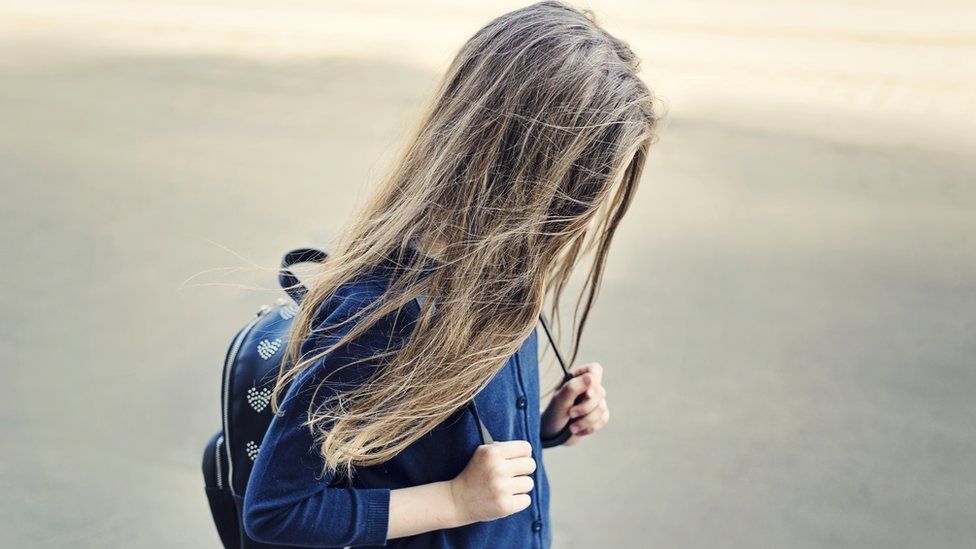 There are "shocking failings" and "blatant hypocrisy" in the way major UK religious groups handle child sex abuse allegations, an inquiry has found.
The Independent Inquiry into Child Sexual Abuse (IICSA) said some religious organisations in England and Wales were "morally failing" children.
It examined evidence from 38 groups, including those from Christianity, Orthodox Judaism and Islam.
Leaders discouraged reporting abuse to protect reputations, the report found.
It said the religious leaders also blamed victims for their abuse, and relied on religious dogma when responding to allegations.
The report, which follows on from inquiries into the Catholic and Anglican Churches, comes after several weeks of public hearings held last year in which victims of abuse gave evidence.
It covers a series of religious groups including Jehovah's Witnesses, Baptists, Methodists, Islam, Judaism, Sikhism, Hinduism, Buddhism, and non-conformist Christian denominations.
The report said that many religious groups were putting children at risk by:
Victim blaming
Not openly discussing matters of sexuality
Abuse of power by religious leaders
Men dominating the leadership
Mistrust of non-religious agencies
Misusing the concept of "forgiveness"
The inquiry found that in some communities "the relationship between ideas of sexual 'purity' and social and familial standing are likely to make abuse markedly harder to report".
"The imperative not to speak is bound up with notions of honour, with consequences for an individual's ability to marry, for their family and for the 'honour' of their community. In extreme cases, being seen as dishonourable can lead to violence against that individual or their family," it said.
While the inquiry's press release was strongly worded, the report itself was more measured and Lloyd Evans, who campaigns against abuse in the Jehovah's Witnesses, told BBC News it was "wishy washy".
Mr Evans, a former elder of the Jehovah's Witnesses, suggested that IICSA did not look at as much data as it could have - and that part of the problem was that the inquiry was "under-funded".
Today's report from the inquiry is the 16th in three and a half years.
With each one, the colossal scale and destructive force of child sexual abuse within British society is revealed.
There is barely a corner of this country's institutional, cultural or spiritual life untarnished by the activities of abusers.
Wherever the inquiry has looked, it has found.
Religious organisations exist with an explicit purpose to teach right from wrong, but the authors of today's report suggest that only heightens the "moral turpitude" of their "egregious" failure in protecting children from harm.
Time and again, they note how cries for help were ignored while perpetrators were protected.
The inquiry suggests several reasons. Top of the list: victim-blaming, shame and honour, a sense that the abuse is somehow the child's own fault.
Some faith leaders use theological texts to justify abuse and their elevated status to prevent disclosure.
Smaller religious communities may be distrustful of external authorities and fearful of reputational damage.
The report also suggests that in some religious settings, the concept of "forgiveness" is misused, to silence the abused and to justify not reporting abusers' terrible crimes.
In about a year's time, the inquiry will publish its final overarching report. We already know it will be a very sobering read.
The inquiry took more evidence about the Jehovah's Witnesses, which has 131,700 members in England and Wales, than any other group.
The organisation has repeatedly been accused of covering up child abuse and told the inquiry allegations concerning 67 individuals had been reported to its branch office within 10 years.
A particular concern in the report was that, while some organisations did have "effective" child protection policies, in some settings "not even basic child protection procedures" were in place.
"Religious believers can find it difficult to accept that members of their congregation or religious leaders could perpetrate abuse. As a result, some consider that it is not necessary to have specific child protection procedures or to adhere strictly to them," the inquiry concluded.
In the case of the Jehovah's Witnesses, IICSA was particularly critical of a biblical rule applied by the group requiring two witnesses before an allegation of abuse is considered by elders.
The Jehovah's Witnesses gave evidence that it also has policies requiring allegations to be reported to the police when there is a legal duty do so. However, the UK has no such "mandatory reporting law".
IICSA strongly criticised the "two witness rule", saying it was likely to increase the suffering of victims, and failed to reflect the reality that "child sexual abuse is most often perpetrated in the absence of witnesses".
A statement from the Jehovah's Witnesses said the protection of children was "of utmost concern and importance to all Jehovah's Witnesses" and they "fully agree" that all religious organisations should have a child protection policy.
"We will carefully and respectfully consider all the observations and recommendations contained in IICSA's investigation report," it added.
The Union of Orthodox Hebrew Congregations, representing over 100 synagogues claimed its child protection hotline had only received four calls which "raised concerns of a serious nature".
The Union provided no details of allegations of child sexual abuse within the previous 10 years to the inquiry.
It told IICSA the "prevailing environment and culture" within the community led to a reduction in abuse compared with the population as a whole, according to the report.
However, the inquiry said that while the figures it was given by religious organisations may reflect the "known prevalence of child sexual abuse", it was "extremely unlikely that they reflect the full extent".
"As a result of this investigation, a number of religious organisations have told us that they have altered, improved or recognised the need for policies and procedures in respect of child sexual abuse," the inquiry added.
What is the child sexual abuse inquiry?
The inquiry in England and Wales was set up in July 2014 after hundreds of people came forward to say Jimmy Savile had abused them as children
It is investigating claims against local authorities, religious organisations, the armed forces and public and private institutions - as well as people in the public eye
The inquiry is divided into public hearings into specific areas of concern, with witnesses giving evidence under oath; research into institutional failures in child protection, and the Truth Project, in which victims share their experiences with the inquiry either in private interviews or written form
It heard evidence from 648 witnesses over four years, with the final public hearing coming in December 2020
The hearings have led to 16 reports so far, with another three to come this year. A final report will be published in 2022
The report gave the example of a girl who was sexually assaulted by a church volunteer when she was 12 years old.
She disclosed the abuse to her mother, who reported it to the police.
After being made aware of the allegations, a church minister told her mother that the abuser was "valued" and must be considered "innocent until proven guilty".
Prof Alexis Jay, chairwoman of the inquiry, said: "Religious organisations are defined by their moral purpose of teaching right from wrong and protection of the innocent and the vulnerable.
"However, when we heard about shocking failures to prevent and respond to child sexual abuse across almost all major religions, it became clear many are operating in direct conflict with this mission."
IICSA highlighted concerns that the law currently does not define religious leaders as holding a "position of trust" within child protection law.
However, the inquiry did not make a finding requiring this to change. A final report following more than a dozen investigations is due next year.
A key decision for the inquiry is whether to back "mandatory reporting" - a law making it a criminal offence for professionals not to report evidence of child abuse.
Richard Scorer, a specialist abuse lawyer who acts for seven victim and survivor groups in the IICSA, said the latest report confirmed religious groups had "catastrophically" failed to protect children and the findings made the arguments for mandatory reporting "overwhelming".
The Rev Dr Jonathan Hustler, secretary of the Conference of the Methodist Church, said the early indications from the report were that organisations were "still failing their members" and he said he was "truly sorry" when this happened in Methodist churches.
The Muslim Council of Britain said the report made for "difficult reading" and said the protection of children should be at the centre of all Muslim institutions.
Additional reporting by Katie Wright.
Update 9 September 2021: This story has been amended after the IICSA issued a correction to its report "to say allegations concerning 67 individuals and not 67 allegations" had been reported to the Jehovah's Witnesses' branch office within 10 years.