Salisbury poisonings: Third man faces charges for Novichok attack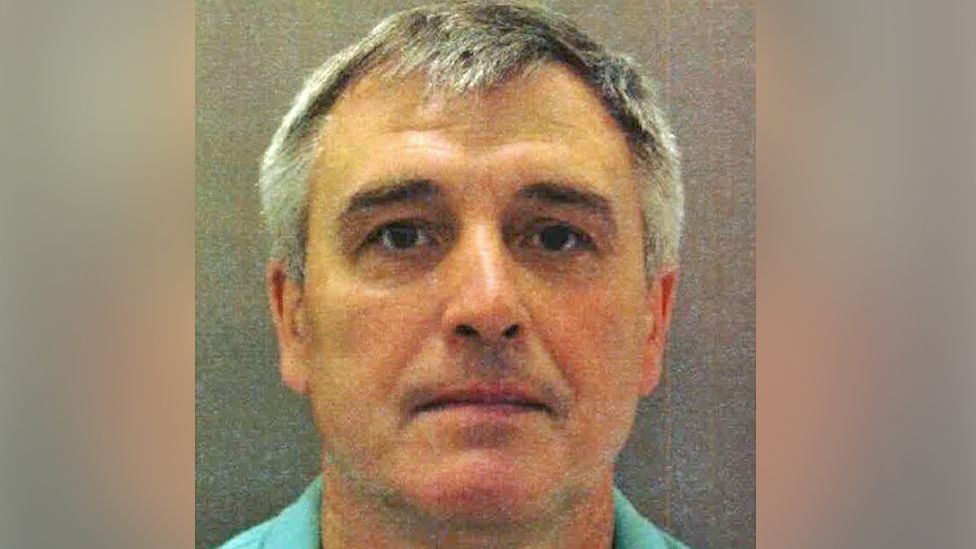 Police say they have identified another suspect in the Salisbury Novichok attacks, which left three people critically ill and one dead.
Former Russian agent Sergei Skripal, his daughter Yulia and a police officer, Nick Bailey, were exposed to the substance in 2018.
Dawn Sturgess died after finding a perfume bottle with it in months later.
Security sources now believe a senior Russian agent, Denis Sergeev, was the on-the-ground commander.
Prime Minister Boris Johnson said that all three suspects "should be handed over for justice".
Detectives had previously named two Russian intelligence officers as suspects.
Anatoliy Chepiga and Alexander Mishkin have long been alleged to have smeared the military-grade nerve agent Novichok on the handle of former GRU officer Sergei Skripal's front door.
They believe the group belonged to a team from the GRU, Russia's military intelligence service. Sergeev has also been linked to other covert activity across Europe.
But Russian Foreign Ministry spokeswoman Maria Zakharova said the UK was using the case as "a tool to put pressure on our country", adding: "We decisively reject all of London's attempt to blame Moscow for what happened in Salisbury."
The Crown Prosecution Service has now authorised charges, but the suspects cannot be formally charged unless they are arrested.
All three are thought to be in Russia.
Nick Price, head of the special crime and counter terrorism division at the CPS, said there was "sufficient evidence to provide a realistic prospect of conviction" and that it was in the public interest to charge Sergeev.
Prosecutors were working with police to bring the attackers to justice "where possible" but Russia has made clear it does not extradite its citizens, he said.
Home Secretary Priti Patel told the House of Commons that if any of the suspects travelled outside Russia, the UK would "take every possible step to detain and extradite them" and would be "relentless in the pursuit of justice".
Analysis: How the UK hopes exposure will deter Russia
None of the three suspects in Salisbury are likely to ever face a British court. Russia has consistently denied any involvement and says it does not extradite its citizens.
This was the same problem UK authorities faced after the killing of Alexander Litvinenko in 2006.
But there are other reasons these investigations matter. The UK's government response after Litvinenko was seen as weak and falling to do enough to respond and deter Russia.
It now hopes public accusations backed by evidence will help build international pressure on Moscow and encourage other states to also carry out their own investigations.
This year, the revelations about the GRU's alleged role in a Czech explosion led to the expulsion of diplomats, who were thought to be undercover spies.
The UK and its allies also responded with expulsions after Salisbury and it hopes that exposure and retaliation will disrupt and deter Russia's ability to carry out such operations overseas.
On 2 March 2018, the alleged GRU hit team came to the UK.
Two men, using the names Alexander Petrov and Ruslan Boshirov, arrived in the afternoon at Gatwick airport. Police have now for the first time confirmed their real names as Anatoliy Chepiga and Alexander Mishkin.
The third man, Denis Sergeev, using the name Sergey Fedotov, had arrived at Heathrow airport earlier that day at 11:00 GMT.
Chepiga and Mishkin travelled to Salisbury on Sunday 4 March.
Sergei Skripal and his daughter fell seriously ill later that day, as did Nick Bailey, then a police officer.
Sergeev remained in London the whole time before leaving on a flight to Moscow at 13:45, having made a late change to his plans. The other two left on a later flight at 22:30.
Police say they now have evidence the men were operating as a team and that all three met on a number of occasions in London over that weekend.
On some occasions, this was indoors, on others it was in the open air - although the police will not specify exactly where.
Dawn Sturgess died in nearby Amesbury in July 2018. Her partner Charlie Rowley had found what he believed was a discarded bottle of perfume, and given it to her. But it contained Novichok.
Pre-inquest hearings into her death, presided over by former High Court judge Baroness Hallett, are due to resume this week. Charlie Rowley became seriously ill, but survived.
But the police have been working on building up evidence of his role, a process described as "challenging" but which has eventually led to today's announcement.
"We remain as determined as ever to bring those responsible to justice," said Dean Haydon, assistant commissioner at the Metropolitan Police and senior national coordinator for counter-terrorism policing.
The charges authorised against the three men are conspiracy to murder, attempted murder, causing grievous bodily harm and use and possession of a chemical weapon.
Chepiga and Mishkin appeared on Russian TV after being identified in 2018 and said they had been to the city simply as tourists to see the cathedral. Russia has always denied any involvement.
Traces of Novichok were found in Chepiga and Mishkin's hotel room, although none were found in that used by Sergeev.
The Novichok in the perfume bottle could potentially have killed thousands of people, police say.
But there remain significant gaps in the investigation, including how the Novichok came into the UK and where it was between its use in March and its discovery in the perfume bottle in June.
The police are asking the public to get in touch if they have any more details of Sergeev's movements in London or that of the perfume bottle.
If Sergeev and the other two suspects leave Russia, UK authorities will inform Interpol to seek their arrest.
"We now have the evidence that links them to the GRU," Mr Haydon said. "All three are dangerous individuals."
Intelligence also links Sergeev and the team to a trail of covert activities across Europe.
Sergeev is alleged to be a major general and senior member of Unit 29155 of the GRU, a team tasked with sabotage, subversion and assassination. He joined the team after serving in Russian special forces.
Bulgarian authorities say Sergeev and two other men from Unit 29155 checked into hotels in the capital Sofia in April 2015, insisting on rooms with a view of the underground car park.
Surveillance of that car park released by a Bulgarian prosecutor shows one man approaching the cars of a Bulgarian arms dealer Emilian Gebrev, as well as his son and business partner.
A toxic substance is believed to have been smeared on the handles - similar to the way Novichok was placed on the handle of Sergei Skripal's house. They would fall ill but survive.
Although he had a return flight booked two days later, Sergeev left the country on 28 April - the day of the poisoning. He may be the man caught on CCTV in the car park.
Chepiga and Mishkin, meanwhile, have been linked to a blast that tore apart an ammunition storage depot used by Emilian Gebrev in a forest in the Czech Republic on 16 October 2014, killing two.
The accusation by Czech authorities this summer led to a major diplomatic row with Russia and the expulsion of diplomats from a number of countries.
It followed investigative work by European security services who, since Salisbury, have tracked the travel of the three suspects as well as others from the unit to see if they can link it with covert activity.
For Sergeev, this includes visits to Spain, France, Germany, Switzerland and Austria as well as other countries.
He is also believed to have been in touch with members of the GRU unit involved in a planned coup in Montenegro in 2016.
UK police also say they believe the three all travelled to the UK before March 2018. They say they continue to investigate other suspects.
Additional reporting by Joseph Lee.