COP26: Charles to say 'war-like footing' needed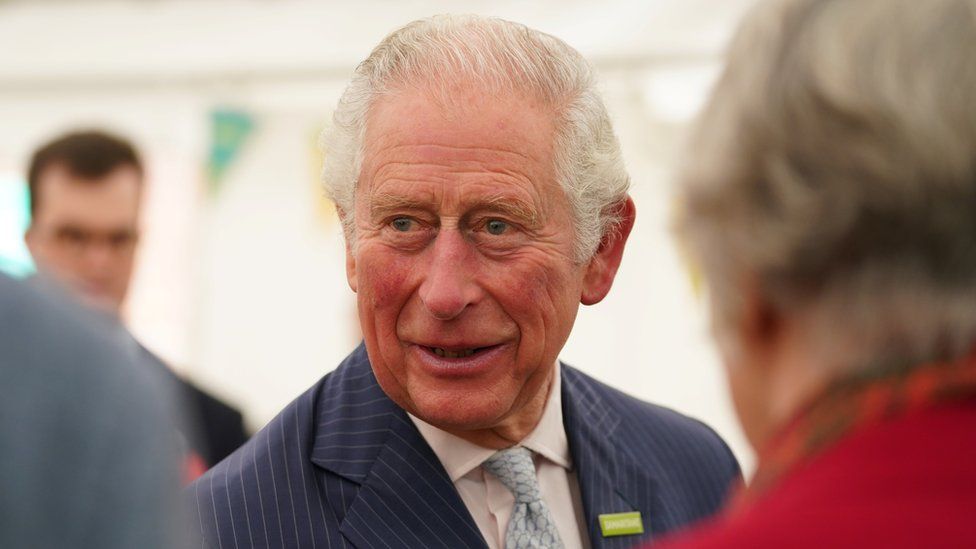 The Prince of Wales will tell the COP26 summit that a "war-like footing" is needed to tackle the climate crisis.
Speaking at the opening ceremony of the conference in Glasgow, Prince Charles is due to call for a "vast military-style campaign" to channel the resources of the global private sector.
The prince will be the most senior royal at COP26 after doctors told the Queen to avoid the summit and rest.
The heir to the throne has described COP26 as "the last-chance saloon".
"We have to put ourselves on what might be called a war-like footing," he will say, as he urges world leaders to work with business to tackle climate problems.
He is due to say: "We need a vast military-style campaign to marshal the strength of the global private sector, with trillions at its disposal."
Prince Charles addressed world leaders gathered at the G20 summit in Rome on Sunday - calling for "fine words" to be translated into "still finer actions".
"It is surely time to set aside our differences and grasp this unique opportunity to launch a substantial green recovery by putting the global economy on a confident, sustainable trajectory and thus save our planet," he told the G20.
And the future king gained a new public ally for a cause he has held dear for many decades.
He met Amazon founder Jeff Bezos, one of the world's richest business people, and Mr Bezos later posted on Instagram: "The Prince of Wales has been involved in fighting climate change and protecting our beautiful world for five decades - far longer than most.
"We had a chance to discuss these important issues on the eve of #COP26 - looking for solutions to heal our world, and how the BezosEarthFund can help."
Mr Bezos is among a handful of billionaires to expand their businesses into space tourism.
Although the Queen will not be attending COP26 in person, she will address delegates in a recorded video.
Last month, the Queen appeared to suggest that she was irritated by climate change inaction, saying it was frustrating when people "talk, but don't do".