Price rises: The nine-year-old worried about paying the bills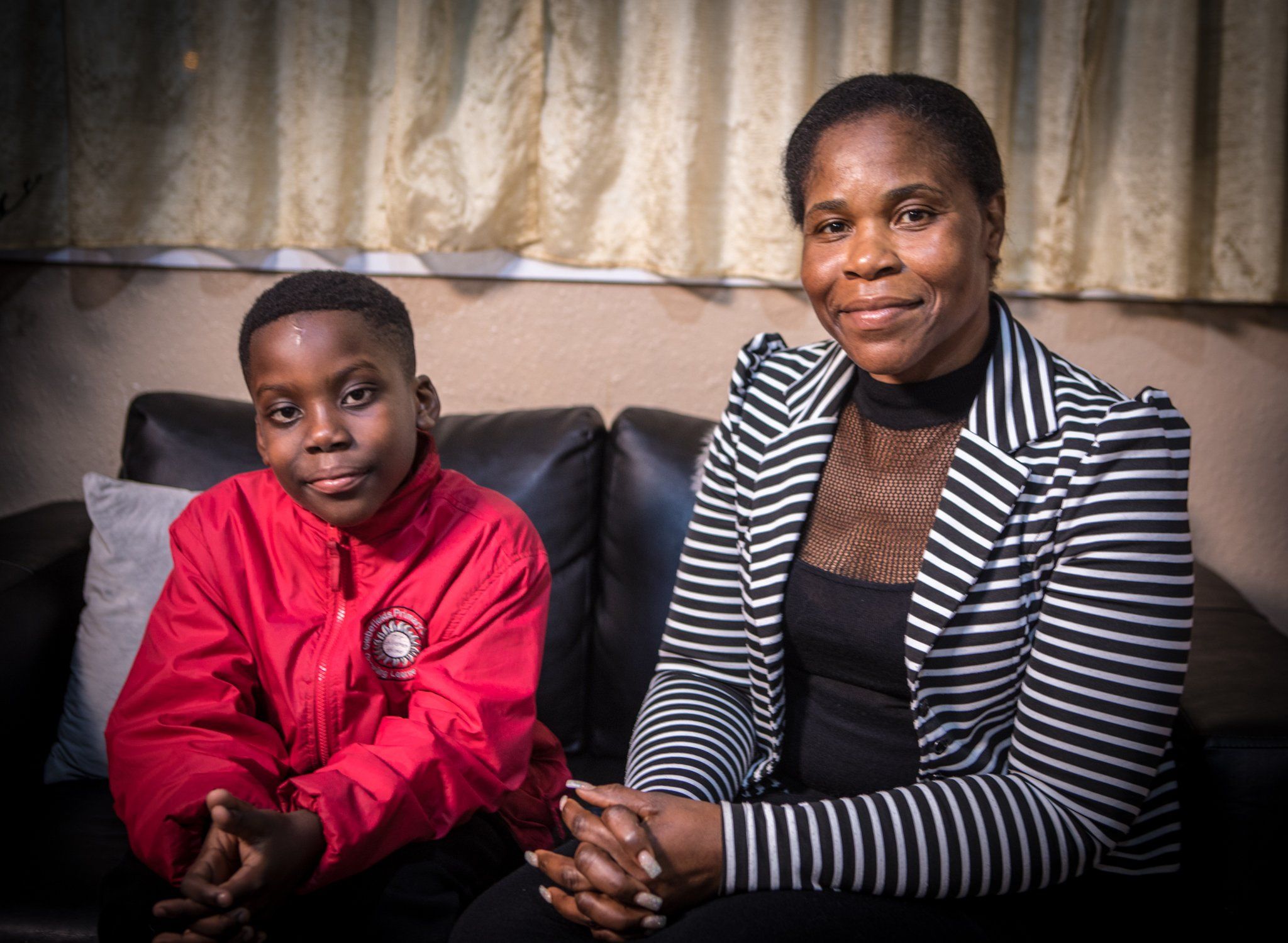 Prices are rising at their highest rate for almost 10 years, leaving many more people on low incomes struggling to make ends meet.
Like many nine-year-old boys, Dayjanta Samuels wants to be a footballer when he grows up.
He would love to play for Arsenal, his favourite team, but it's the money that appeals above all, so he can pay the bills for his mum.
The family's seemingly never-ending financial problems are a source of constant concern to Dayjanta.
"I worry a lot because I don't know what's going to happen when she doesn't get enough bills paid, and I don't want to be living out on the streets," he says.
"I wish I was older so I could pay the bills with her."
"He's a worrier," says mum Christine. "He will ask me, 'are you up with the bills, mum?' He'll say: 'I'm going to be a CEO so I don't have to worry about the bills.' He will sometimes ask me to pray for him, and by the time I pray for him, he calms down and goes off to sleep."
For the family - Christine, Dayjanta and 18-year-old Shashouna - every month is a financial struggle.
Christine puts in 35 hours a week as a support worker for a man with learning disabilities.
She likes her job, but it pays poorly. "I'm just working to pay my bills. I just need to keep a roof over our heads," says the 47-year-old, who came to the UK from Jamaica in 2002.
After rent and bills, there is so little left each month that the family, based in Sandwell in the West Midlands, rely on the West Bromwich foodbank for groceries.
Christine's previous job allowed her to work overtime, so there was sometimes the possibility of extra money, but since starting with a new company in February, finances have become tighter.
"I haven't done a full shop since February," she says. "I dread going to the food bank. I find it so embarrassing because I want to be a very independent woman."
Christine often skips meals herself, but on a Sunday, after church, the three of them go to her mother's for a meal.
"When I had another job, I used to eat. I'm usually bigger than this. I've lost so much weight, it's ridiculous.
"People say: 'Ah you've lost weight Christine.' I can't say much to them but I say to myself: 'It's a pity you don't know what is happening right here.'"
The family have lived in private rented accommodation in Tipton, a small town in Sandwell, for eight years, and have been bidding on a council house for three years.
"Everything is going up, particularly the petrol," says Christine. "I don't know what's going to happen, because my wages are not going up."
Their financial problems, she says, were a key reason her teenage daughter chose not to continue her education.
"When she left school, she wanted to go to college, but with my financial situation, I couldn't meet her needs.
"She wants this and wants that. All of it requires money and when you can't do all that, it becomes frustrating, so I can understand why she went to work."
Christine's mother tried to impress on Shashouna the benefits of going to college, of getting a career, with the prospects of higher wages, but Shashouna was set on earning, and has found a job in a dessert café in Birmingham. The extra cash is helping the family repay arrears on their electricity and gas bills.
"I have never given my children Christmas presents, as terrible as it sounds, except one time, two years ago," Christine laments. "I was hoping I could keep it up, but I've not been able to. Last year, I was on my own as I was unwell, and my sister looked after my children.
"I wish Christmas would just disappear. I should be looking at presents, wrapping up presents, but I don't have a plan as I have no money. I'm dreading it."