Queen not expected to attend Easter Sunday service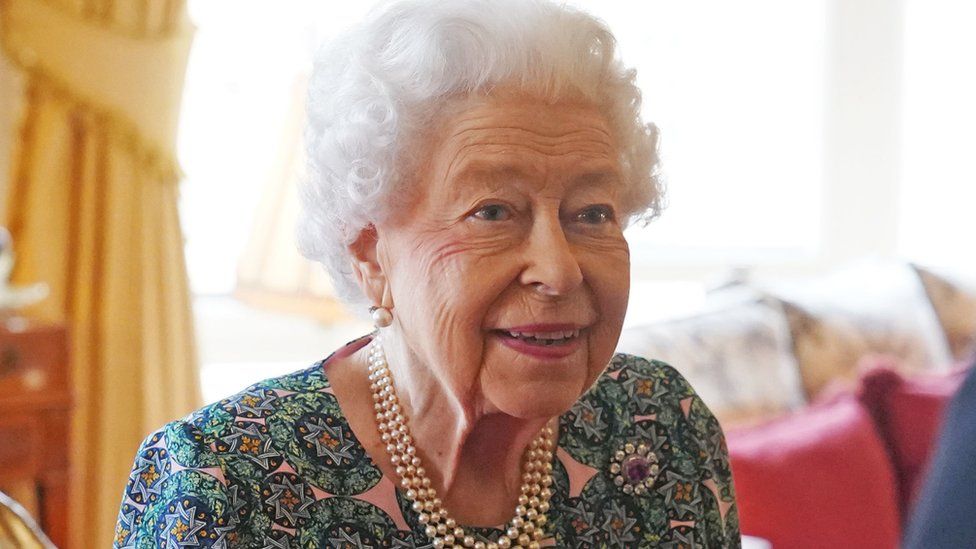 The Queen is not expected to attend this year's Easter morning church service, Buckingham Palace has indicated.
The service, at St George's Chapel in Windsor Castle, will be attended by other members of the Royal Family.
The 95-year-old Queen, who has mobility problems, has already pulled out of the Maundy Service on Thursday - the first time she has missed it since 1970.
Prince Charles is representing the Queen at the Maundy Service.
The Queen, whose 96th birthday is next week, was able to attend the Thanksgiving Service for Prince Philip last month at Westminster Abbey.
But difficulties in moving and discomfort in travelling have meant that she has pulled out of several events, including the annual Commonwealth Service.
The Queen has often spoken of the importance of her Christian faith, but this year she is not expected to be able to attend the "mattins service", celebrating Easter Sunday.
The Archbishop of Canterbury Justin Welby, marking the start of this year's Platinum Jubilee of her 70-year-reign, described her Christian faith as "the rock on which she stands".