Ukraine conflict: British man Scott Sibley killed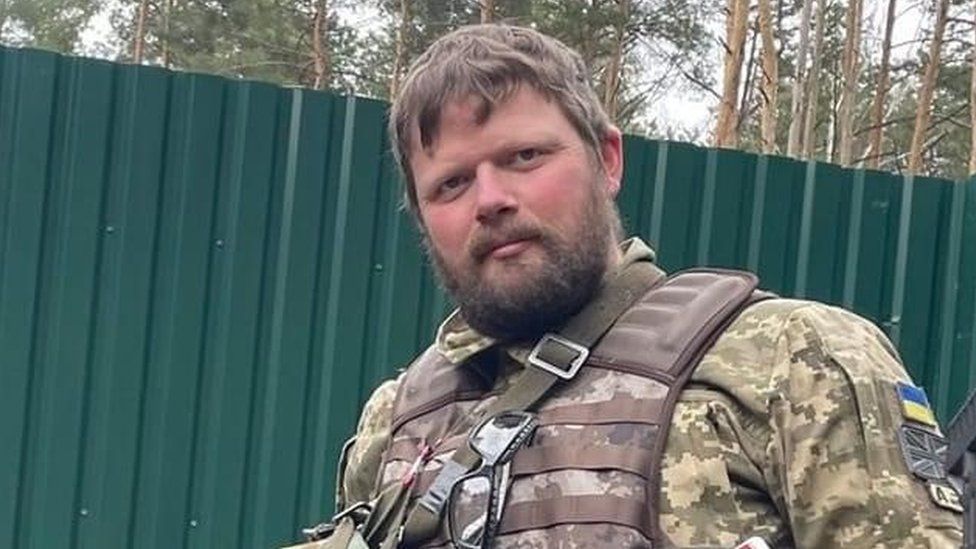 A British national has been killed in Ukraine and a second is missing, the UK Foreign Office has said.
Sources in Ukraine told the BBC the dead man is Scott Sibley, who is understood to have been fighting for Ukrainian forces.
He is the first British national confirmed to have been killed in the conflict and has been described as a "friend like no other".
The Foreign Office has not released the identity of either person.
But a spokesman said it was supporting both their families.
Details of Mr Sibley's death and how or when the second person went missing have not been given.
Diplomatic sources have said it was most likely the two individuals were foreign volunteers serving with Ukrainian armed forces in either Mariupol or elsewhere in Donbas.
Tributes have been paid online to Mr Sibley, who is understood to be a former member of British armed forces, including on Facebook and on fundraising pages set up in his memory.
A post on the Logistics Support Squadron Facebook page described him as a "former serving soldier" of the squadron and said he had "showed Commando spirit until the end".
The founder of a fundraising page described Mr Sibley, also known as Sibs, as a "friend like no other" and "the bravest person I've had the pleasure to have known".
"His life may have been cut short but he lived to the full and did things the Sibs way, right until the end," he wrote.
The Foreign Office spokesman said it was "urgently seeking further information" on the missing British national.
Three former members of UK special forces were reportedly killed in March during a Russian missile attack on a military training centre near the border with Poland - but this was never confirmed.
The government urged British nationals to leave Ukraine in February and has told people not to travel to the country since Russia invaded.
Hundreds of former British soldiers have said they wanted to go to Ukraine to fight or help with humanitarian efforts, while others without a military background have travelled to offer support to the Ukrainians.
The authorities in Ukraine have estimated that at least 20,000 people have come from overseas to join the fight against Russia, although not all of those will be British.
Two British men who were fighting with Ukrainian forces have already been captured by Russian troops.