Ukraine war: Two UK aid workers captured by Russia, says NGO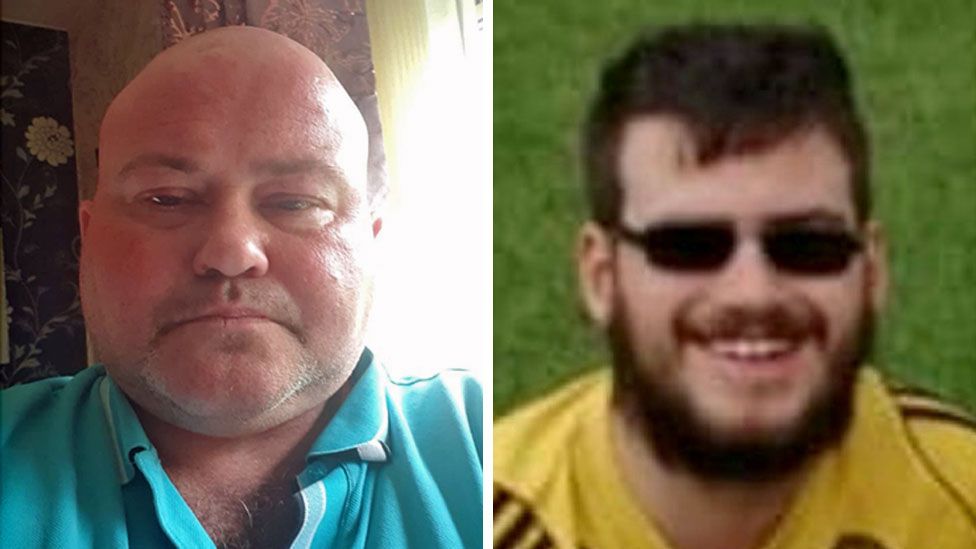 Two British volunteers providing humanitarian assistance in Ukraine have been captured by the Russian military, an aid organisation has said.
The non-profit Presidium Network said Paul Urey and Dylan Healy were detained at a checkpoint in southern Ukraine on Monday.
The Foreign Office is said to be urgently seeking more information.
Mr Urey's mother said she was extremely worried for his welfare, because he has type 1 diabetes and needs insulin.
Meanwhile, Russia has released a video of a man who it says has surrendered to Russian troops.
The man, who is wearing a military camouflage uniform, said he was called Andrew Hill, from Plymouth, and has children and a partner.
In the video, the man who is shown with a cast on his arm, asked if he was safe and if he could be taken to a hospital.
The video has not been verified by the BBC and it is not clear whether the man is speaking under duress.
The two captured aid workers are believed to have been working independently, but were in touch with the Presidium Network.
They were said to be trying to rescue a family from a village south of the city of Zaporizhzhia at the time of their capture.
In a statement passed on by Presidium, Mr Urey's mother Linda said she was "extremely worried".
Speaking to the BBC at her home near Preston, she said she had not been able to eat or sleep.
"I miss him, I can't cope with it," Ms Urey said. "Please give him back, he's a family man, he's my carer."
Ms Urey said before leaving the UK, her son, who is in his 40s, said he could not sit there and "watch people dying".
"Please let him come home to me, to his kids, to his dog," she said.
Presidium said Mr Urey, who is is from Warrington, Cheshire, had previously spent eight years as a civilian contractor in Afghanistan. He had been living in Leyland, Lancashire, prior to travelling to Ukraine.
Mr Healy is described as a chef by training, originally from Huntingdon in Cambridgeshire. He was driving the car at the time of the men's capture, Presidium said.
Presidium Network's founder, Dominik Byrne, told the BBC it had taken the men six hours of negotiation to get through the last Ukrainian checkpoint and into Russian-controlled territory, where they were detained.
Mr Byrne said he was making an appeal on behalf of the captured men "to get the support we need from the UK government and from the international community, as well as on the ground".
He said he also wanted "to get clarification about how they are and how safe they are" and to know whether they were being "treated properly".
Sources in Ukraine told the BBC the dead man is Scott Sibley, who is understood to have been fighting for Ukrainian forces.
Foreign Secretary Liz Truss said the UK was sending war crimes experts to help Ukraine investigate allegations of Russian atrocities, including experts in conflict-related sexual violence
About 8,000 British Army troops and dozens of tanks will take part in exercises across eastern Europe this summer. This is part of a long-planned action which was scaled up after the invasion of Ukraine, the Ministry of Defence said