Duke and Duchess of Cambridge's first official portrait released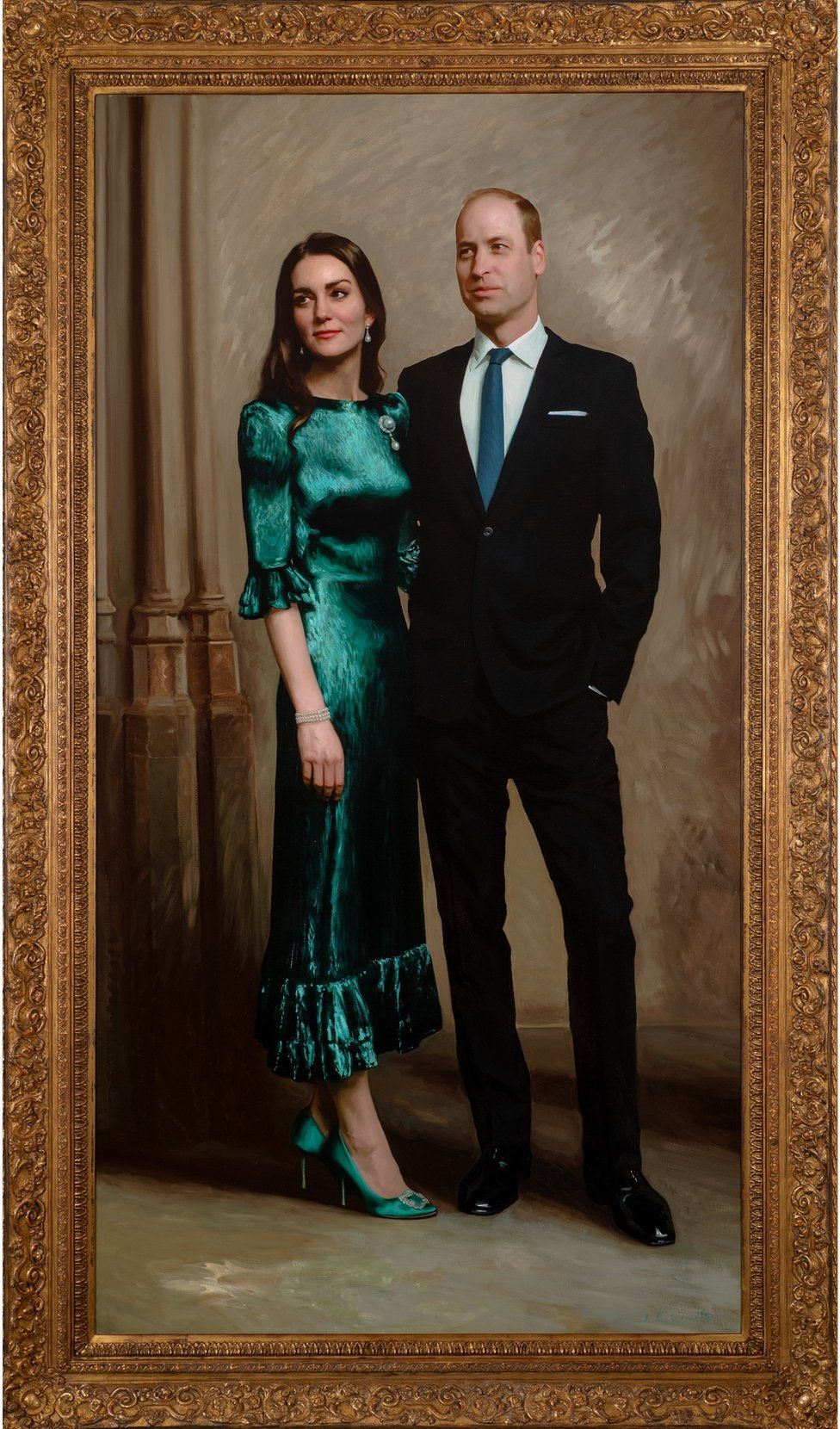 The Duke and Duchess of Cambridge have had their official portrait painted together for the first time.
The portrait, painted by award-winning British portrait artist Jamie Coreth, has gone on display at the University of Cambridge's Fitzwilliam Museum.
The artwork of Prince William and Catherine was commissioned last year by the Cambridgeshire Royal Portrait Fund as a gift to the people of the county.
Coreth said creating it was "the most extraordinary privilege of my life".
The royal couple met the painter while visiting the Fitzwilliam Museum earlier to see the portrait during its first day on public display.
The artist chose to honour the city of Cambridge by using the tones and colours of many of its historical stone buildings in the background of the portrait, as well as using a hexagonal architectural motif seen on buildings across the city.
While the painting is on display at the museum, the Cambridgeshire Royal Portrait Fund plans to use it to encourage children and young people from the county to take an interest in art.
Coreth said he wanted to portray the royal couple as "both relaxed and approachable, as well as elegant and dignified".
He said: "As it is the first portrait to depict them together, and specifically during their time as the Duke and Duchess of Cambridge, I wanted the image to evoke a feeling of balance between their public and private lives."
In the portrait, the duchess is wearing a dress from Brighton-based brand The Vampire's Wife, reports British Vogue. The label was founded by Susie Cave, who is married to musician Nick Cave.
Prince William previously had his official portrait painted in 2014 by Cardiff-born artist Dan Llywelyn Hall, who became the youngest person to paint the Queen in 2013.