UK monkeypox vaccine rollout to wind down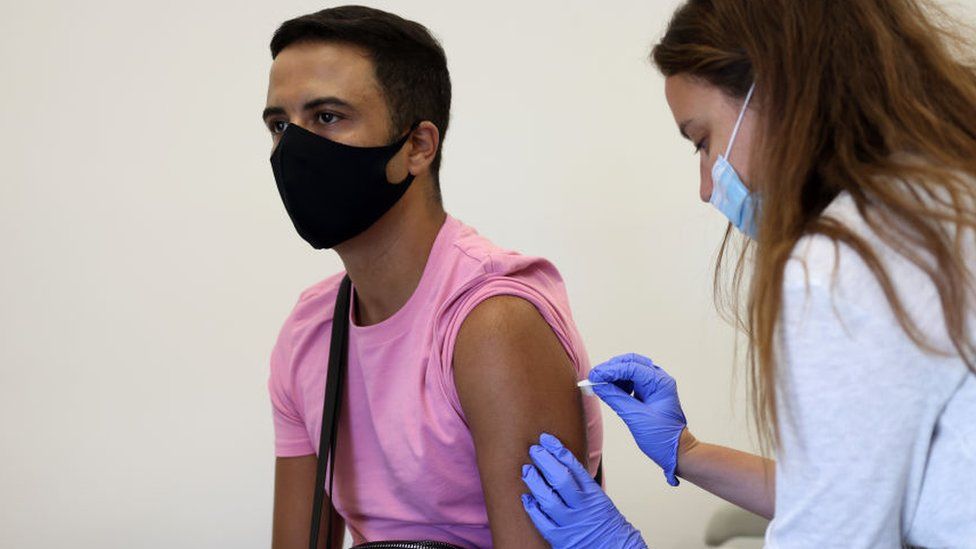 The UK Health Security Agency (UKHSA) has announced its vaccination programme against mpox will end this summer.
Cases of the disease have fallen from a peak of 350 per week in July to just six new cases so far in 2023, three of which were caught overseas.
First doses of the vaccine will remain available to those at highest risk until 16 June, with second doses available until the end of July.
The UKHSA says it will monitor cases and restart the programme if needed.
While the mpox, formerly known as monkeypox, virus can infect anyone, most UK cases were among men who have sex with men.
Anyone eligible who has not yet received a vaccine is being encouraged to book an appointment to protect themselves before summer.
Greg Owen, from sexual health and Human Immunodeficiency Virus (HIV) charity the Terrence Higgins Trust, said: "The fact that mpox cases are remaining so low that we can now wind down the vaccine programme in the UK is something to be proud of.
"We would urge anyone who is at risk of coming into contact with mpox and who has not yet received two doses of the vaccine to get in touch with their sexual-health clinic to book an appointment - especially if you are travelling outside the UK, where cases of mpox might be more prevalent."
Since the vaccination programme launched, in July, 67,898 people have received their first dose of the vaccine and 26,619 their second.