Energy companies making 'war profits' - Reeves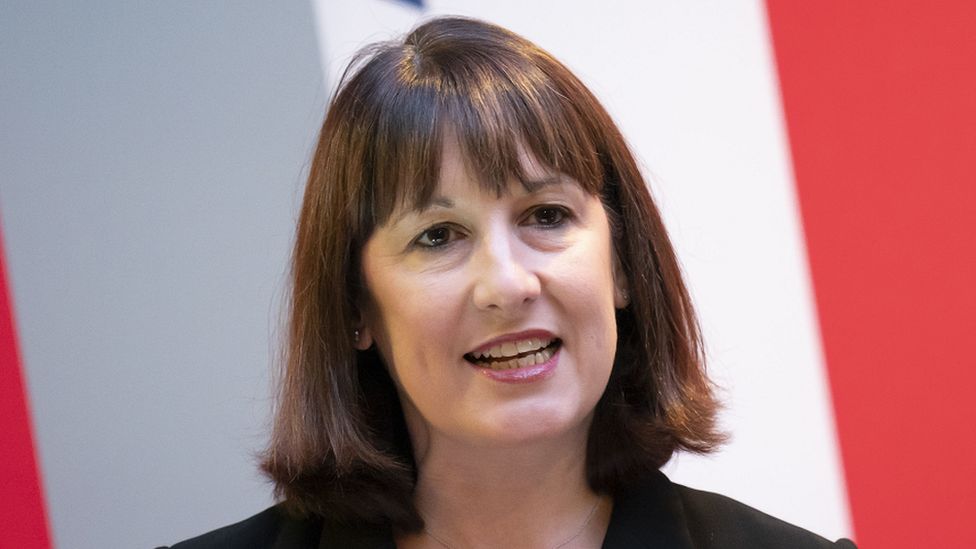 Energy firms are making "war profits" from the surge in oil and gas prices following Russia's invasion of Ukraine, the shadow chancellor has said.
Rachel Reeves has told the BBC that companies should be "taxed properly".
Last year, the government introduced a windfall tax on profits made from extracting oil and gas in the UK to help fund a scheme to lower bills.
A Treasury spokesperson said the profits are being used to "ease pressure on families" in the UK.
"These funds are being used to hold down people's energy bills and fund one of the most generous cost of living packages in the world- worth £94bn, which is around £3,300 per household this year and last," the spokesperson said.
The Energy Profits Levy (EPL), introduced in May last year, is set at 35% and together with other taxes takes the rate on oil and gas companies to 75%.
The levy applies to profits made from extracting UK oil and gas, but not from other activities, such as refining oil and selling petrol and diesel on forecourts.
However, David Whitehouse, chief executive of OEUK, the offshore industry body which represents oil and gas companies in the north sea, said: "This level of tax discourages investment and undermines our companies, our jobs and our communities."
The Labour party has pledged to extend the windfall tax further, but has not indicated by how much.
In an interview with the BBC's economics editor Faisal Islam for Newscast, Ms Reeves said: "There needs to be a proper windfall tax on the huge profits the energy giants are making, because while they make huge profits, people are paying huge bills.
"Those are the windfalls of war, they should be taxed properly, to help people with a cost-of-living crisis," she added.
"They are war profits. The only reason that energy prices rose like that is because of Russia's illegal invasion of Ukraine. And the energy companies have benefited with higher profits on the back of that, and everybody else has been saddled with higher bills.
"Those are not profits because of the great ingenuity of the companies... that money should go into helping families with their energy bills and helping businesses who have also seen their bills go up."
Earlier this month the energy giant Shell reported profits of £7.6 billion for the first three months of the year. BP posted first quarter profits of £4 billion.
The vast majority of both companies' profits are earned overseas and are therefore not covered by the UK's windfall tax.
A windfall tax is used to target firms which benefit from something they were not responsible for.
Energy firm profits have soared recently, initially due to rising demand after Covid restrictions were lifted, and then because Russia's invasion of Ukraine raised energy prices.