Honorary degree for Berwick MP Sir Alan Beith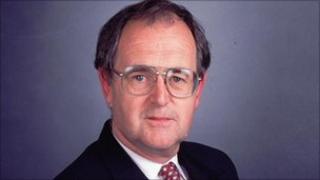 Sir Alan Beith, the long-standing MP for Berwick, has received an honorary degree from Northumbria University.
He was awarded a doctorate of civil law, alongside graduates from the university's school of the built environment at a ceremony on Friday.
The Lord Bishop of Durham, Dr NT Wright, one of the Church of England's most senior leaders has also been awarded an honorary doctorate.
Sir Alan holds the title of the longest current serving Liberal Democrat MP.
He was elected MP for Berwick in 1973 and has successfully defended his seat since.