'Talking' CCTV to combat littering in Darlington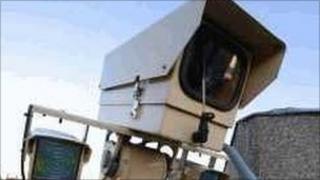 CCTV cameras which relay a recorded message are to be installed in Darlington to tackle the problem of town centre littering.
Monitored by control centre staff, they can relay a message telling people who litter that they face a £75 fine.
In the past six months, the council has issued 228 fixed penalty notices for littering.
There are hopes the cameras will help reduce its annual £1.5m bill for street cleaning.
Councillor Bill Dixon, cabinet member for neighbourhood services and community safety, said: "I am sure that a vast proportion of this money could be saved if people were to take more responsibility for their rubbish and put it in the bins provided."
He added: "Hopefully our CCTV cameras may be able to 'talk' some sense into the minority of town centre users who seem to think it is acceptable to drop their rubbish wherever they please."