Kidnapped Surrey father Jessie Richards 'probably dead'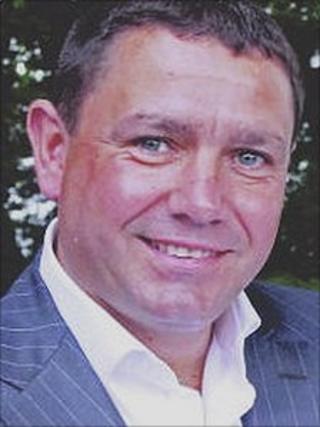 A father-of-three from Surrey who was abducted in Worcestershire is now believed to be dead, police have said.
It is thought Jesse Richards was assaulted and bundled into a white van in Cleeve Prior, Worcestershire, then taken to a site in Warwickshire.
The abandoned van was found in Bedworth the next day on 1 August, 2009.
Officers said they strongly suspected Mr Richards was dead and have asked for information from anyone, including criminals, to help recover his body.
Owed money
The scrap metal dealer was 41 at the time he went missing on 31 July, 2009.
On the morning of the suspected abduction Mr Richards went to Sheffield on business. From there he travelled to Cleeve Prior near Evesham, arriving some time in the afternoon, police said.
Acting Det Ch Insp Mark Loader, of West Mercia Police, said: "We understand Jesse was assaulted by a group of men at Cleeve Prior who were armed with various weapons.
"We believe this group of men injured Jesse and then bundled him into a white Renault van reg number RE56 GEJ."
More than 100 officers have been assigned to find Mr Richards, who they believe may have owed the group money.
A £10,000 reward has been offered for information leading to the recovery of his body.
Det Ch Insp Loader said: "This type of crime is rare in West Mercia and we need to know what happened to Jesse and where he is now.
"I am appealing to anyone, regardless of their criminal background, who may have information about his whereabouts and I would like to remind you of the £10,000 reward on offer."
Nine men have been arrested and bailed in connection with the investigation.