Durham police send out redundancy warnings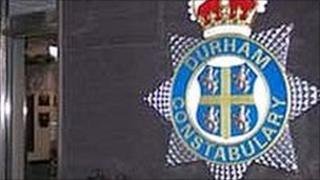 Durham police have issued redundancy warnings to all civilian workers in the force, including police community support officers.
In total, 1,160 90-day notices have been sent out, although none have been sent to police officers.
About 200 posts will be lost at the force, the BBC understands.
The chairman of Durham Police Authority said the notices were to inform employees that their jobs were potentially at risk.
Peter Thompson explained that the force was facing budget cuts of between 25% and 40%.
He said: "This is just part of a process, and I can appreciate that some people will be extremely surprised to have received this notification today.
"It doesn't meant everyone who has received one is going to be made redundant, but there is a process of legislation in our country that has to be followed and we are invoking the first stage of it."
'Devastating blow'
Assistant chief officer at the force Gary Ridley said: "Despite undertaking a range of actions to save money, it is clear that compulsory redundancies need to be considered in light of likely future reductions in the amount of government grants the constabulary receives.
"We are working closely with the police authority and trade unions to try and minimise the impact on our staff, whilst maintaining a service to the people of County Durham and Darlington."
Unison branch secretary Arthur Dickinson said: "This is a devastating blow to our members.
"We have never had any compulsory redundancies in the force and we have been working very hard to make savings to avoid any in the future.
"There is a lot of fear and uncertainty over numbers, but the 90-day consultation suggests that the force are looking to axe more than 100 jobs.
"Any redundancies will have a major impact on the quality of policing in Durham.
"We are holding meetings with members to discuss the notices and with management next week."