Firms poised for Olympics bonanza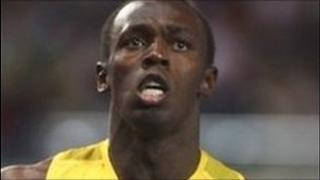 West Midlands businesses are expecting a huge boost from the 2012 Olympics.
According to Olympic authorities the region has secured more contracts than any other non-London area, with over 50 firms sharing some of the £6bn funding.
Two of the world's largest teams - the USA and Jamaica - will stay and train in the area.
The Shropshire town of Much Wenlock, credited with being the birthplace of the modern Olympiad, is set to benefit from an influx of tourists.
A Shropshire company has designed and is making the Olympic mascots; Cadbury is involved in sponsorship; and several Midlands firms are engaged in construction of the stadium and the Olympic village.
Scores of major events are being planned across the region under the cultural Olympiad banner.
'Huge opportunities'
Ian Taylor, of the Marketing Birmingham organisation, is confident the region will be the biggest beneficiary outside London of Olympic revenue, although an exact figure cannot be quantified.
He said: "The very high profile of the two teams residing here will attract media interest and do much to promote our image.
"North America is a huge market for Birmingham and this will enhance it."
Former Olympic athlete David Moorcroft now heads the West Midlands Leadership Group, which is helping businesses in the run-up to 2010.
"There is an unlimited number of contracts available involving merchandise and memorabilia," he said. "There are huge opportunities available."
Businesses say they are also taking advantage of the fact that high-speed rail can take people from Birmingham to London in 90 minutes, and the road network includes three motorways - the M1, M6 and M40 - to transport people to and from the capital.
Because of its proximity to London, Birmingham is also expecting a big increase in hotel take-up for Olympics spectators.
Kelly Jolliffe, of the Somerston Hotel chain, said it expected hundreds of Olympics visitors who were not prepared to pay London prices to stay in Birmimgham and surrounding towns.