Elderly man dies in fire in Darlington flat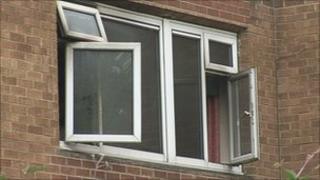 An elderly man has died in a fire at a first floor flat in Darlington.
Emergency services were called to Festing Court in the Red Hall area of Darlington by an automatic fire alarm on Saturday afternoon.
They extinguished a small fire in the sitting room of the sheltered accommodation. No details have as yet been released about the man who died.
Durham Police and the fire service have begun a joint investigation into its cause.
Susan Johnson, chief executive of the County Durham and Darlington Fire and Rescue Service, said: "As a service we aim to protect and educate the members of our communities about the dangers of fire.
"At a time like this we are reminded of these dangers and urge all residents to take up our offer of free Home Fire Safety Advice and the fitting of smoke alarms."