Funding cut fears of South West arts organisations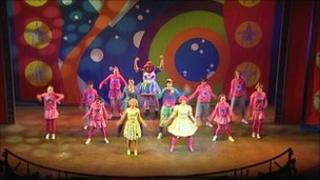 There are fears the South West could become a cultural "desert" if arts organisations are excluded from vital funding.
Arts Council England fears the government could cut its regional funding by between 25 and 40% over the next four years.
A 40% cut would see its overall budget reduced by more than £7m to about £12m.
The council says this could threaten cultural projects and the running of some arts organisations.
About 80 art organisations across the wider South West currently receive funding.
Spokeswoman Gillian Taylor said: "We know there has to be cuts to the arts, but we want to see if we can ensure they are phased over a period of time.
"We want to ensure they have the least effect on arts organisations, so they have time to plan and ensure when 2012 comes and the eyes of the world are on us, that Britain is full of exciting cultural activities.
Dance South West is one of several organisations to receive protected funding to perform for the Cultural Olympiad.
But Sarah Cobley, who runs the company, says other organisations have a lot to offer the region.
"Even though it might not be a Cultural Olympiad project, it can still have an impact on the wider cultural and arts sector," she told BBC News.
"And if those organisations don't exist, it'll be a desert of arts provision."