Shock tactics to tackle Tyne and Wear Metro trespass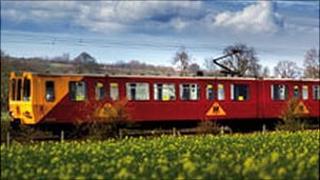 Shock tactics have been used in a bid to stop young people trespassing on Tyne and Wear Metro lines.
Nexus, which owns and manages the network, says incidents traditionally rise during the holiday period.
As part of its Play Safe campaign it has been visiting hundreds of schools to to reinforce the safety message.
Re-enacted videos of victims and their families have been shown, and in some cases pictures of real victims displayed.
Rebecca Ditchburn, Nexus' schools and community liaison officer, said: "It is vital we educate young people of the importance of railway safety and how to act responsibly while using public transport.
"When I'm teaching in schools, depending on the age group, it is better to be honest with the children.
"Showing posters of real victims supports this, and although they often find them disturbing, they help to reinforce the messages that playing near the railway can cost you your life."