German GP who killed patient not to face local hearing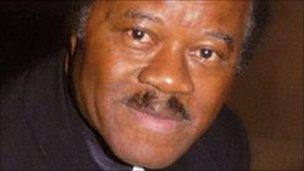 A hearing due to take place in Germany into Daniel Ubani, the GP who killed a Cambridgeshire patient with a massive overdose, has been cancelled.
An administrative court has ruled the fitness to practise hearing was not the responsibility of the local German doctors' chamber.
The local authority in Arnsberg has the power to rule on a doctor's employment.
It has already indicated Dr Ubani will not face a hearing. He continues to run a German cosmetic procedures business.
He was struck off the UK medical register two months ago, and therefore remains unable to practise in the country.
German national Dr Ubani was struck off by the General Medical Council (GMC) after it found he injected David Gray, of Manea, Cambridgeshire, with 10 times the recommended dosage in 2008.
Mr Gray's sons Rory and Stuart said they understood there will be separate disciplinary proceedings against Dr Ubani at a future date.
Related Internet Links
The BBC is not responsible for the content of external sites.