Inquiry into County Durham Christy Ruddell murder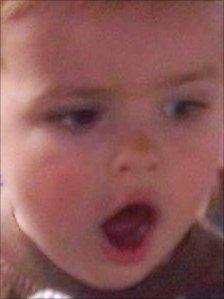 An inquiry is to be carried out into the contact police had with a mother who was later arrested on suspicion of the murder of her son.
Melanie Ruddell, 39, arrived at Peterlee police station on 9 August carrying her son Christy, two.
A post-mortem examination found the two-year-old had been strangled.
The Independent Police Complaints Commission (IPCC) is investigating the actions of police officers from Durham and Northumbria Police.
Mrs Ruddell, of Castle Eden, is being detained in a secure hospital.
The IPCC said that Northumbria Police contacted Durham Police on 7 August and asked that an officer go to an address in Durham regarding a serious allegation.
Durham officers went to the address and spoke to a 39-year-old woman.
The following day officers from both forces had further contact with Mrs Ruddell, both over the phone and in person.
Durham Police referred the incident to the IPCC on 9 August. A referral was also made by Northumbria Police.
Following an assessment by an IPCC investigator, a decision has been made to carry out an independent investigation.
IPCC Commissioner Nicholas Long said: "This is a terribly tragic case and I extend my sympathies to family and friends at this difficult time.
"Due to the contact both Durham and Northumbria had with Christy's mother prior to his death, it is important we now investigate the actions of the police officers from both forces to determine whether anything could have been done to prevent his death."
Both forces said they would not comment.
Related Internet Links
The BBC is not responsible for the content of external sites.