German GP set for inquiry over Cambridgeshire death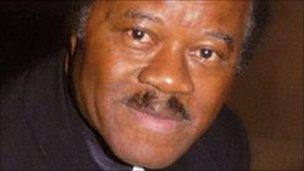 A German doctor who accidentally killed a patient during his first out-of-hours shift in Cambridgeshire looks set to face an inquiry in Germany.
Dr Daniel Ubani gave David Gray, 70, an overdose of diamorphine in 2008. He has since been struck off the UK register by the General Medical Council (GMC).
He won a court action banning German medical authorities from investigating.
But local government officials in Arsnberg who employ him have said they will now hold a hearing.
They had planned to make Dr Ubani sit a test to help assess his medical competence.
The hearing could take place within days or possibly weeks.
Dr Ubani, 67, injected Mr Gray, of Manea, with 10 times the recommended dosage.
In June a GMC panel banned Dr Ubani from practising in the UK, but he is still free to do so Germany.
In July his employers there stated that there were no plans to take action against Dr Ubani, who has admitted causing death by negligence.
He was handed a nine-month suspended sentence by a German court for that offence.
Dr Markus Wenning, managing director of the Medical Association of Westfalen-Lippe, told the BBC's home affairs correspondent Sally Chidzoy: "The individual rights of Dr Ubani have been placed before patient safety... it is very obvious which should come first - the patient."
He added: "We have offered to help the local government with their hearing.
"There is still the urgent necessity to act quickly in the interests of patients in Germany."
Rory Gray, one of Mr Gray's sons who lives in Kidderminster in Worcestershire, said: "It's obviously welcome news.
"I don't know why it's taken two years to come to this decision, but finally they're doing the right thing and they're going to take action.
"Why was this not done two years ago like it was at the GMC when it was immediately apparent how dangerous this person is?"
Dr Wenning said it was likely that the Dr Ubani case could lead to a change in laws in Germany that serve to protect incompetent medical professionals.
The medical association has also revealed that Dr Ubani is taking court action against their president, Dr Theodor Windhorst, for speaking publicly about him.
In separate legal action, Dr Ubani's lawyer is trying to stop Mr Gray and his GP brother Stuart from speaking to the media in the UK and in Germany about the killing after they disrupted a talk Dr Ubani was giving at a medical conference in Bavaria.
A court is expected to rule on that case on Wednesday.
Related Internet Links
The BBC is not responsible for the content of external sites.