MoD work highlighted at inquest into scientist's death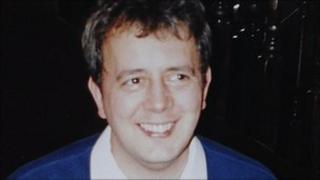 An inquest into a Ministry of Defence scientist's death has been given a "graphic, chilling understanding" of the work undertaken, a coroner said.
Dr Peter Dean is presiding over an inquest into the death of Terry Jupp, 46, who died when tests into explosives in Shoeburyness, Essex, went wrong.
Dr Dean, in his summing up, said the inquest had seen the "significance and urgency" of MoD work being undertaken.
Mr Jupp, of Hatfield, Hertfordshire, died after the explosion in 2002.
The inquest has heard he suffered 60% to 90% burns in the explosion at a testing station and died six days later.
Exploded unexpectedly
Mr Jupp was working with British and American scientists on a project aimed at combating terrorists.
Experts are thought to have been trying to establish what kinds of explosive devices terrorists could create.
Dr Dean said Mr Jupp died after 10kg of chemicals, referred to only as "A, B and C", were mixed and exploded unexpectedly.
Much of the evidence has been heard behind closed doors to prevent sensitive information falling into the wrong hands.
Dr Dean said the inquest would remember an American expert in explosives chemistry who took out vials of chemicals from her handbag.
And he said a number of America witnesses had chosen not to attend, while one had been prevented from attending by the American government agency he worked for.
The inquest heard statements from some American witnesses but Dr Dean said the non-appearance of others had been a "problem".
The case was adjourned and jurors at the inquest in Southend will resume deliberations on Wednesday.