Boy missing with Skegness foster parents found safe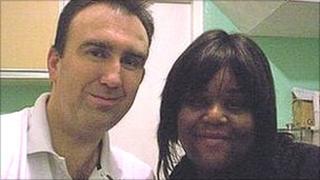 A four-year-old boy who was allegedly abducted by his Skegness foster parents has been found safe and well.
The child, Kanan, was in the temporary care of Darren and Marcia Langton and was due to be handed back to social workers in Newham, London, on Tuesday.
Newham Council had been taking court action to return the boy to their care when the couple disappeared.
Police said he was found in Doncaster on Thursday and Mrs Langton had been arrested on suspicion of abduction.
The 46-year-old is now being questioned by Lincolnshire Police, but detectives are still looking for her husband.
The boy had been placed with the couple, who live in the Grosvenor Road area of Skegness, 16 months ago, and they were being considered as suitable adopters.
'Police protection'
But Newham Council said "serious concerns" prompted it to take action to return the four-year-old to their care.
The youngster is now in police protection and will be returned to social services in London later.
A police spokesman said: "I am pleased to announce Kanan has been found and is currently in police protection awaiting return to Newham social services.
"Marcia Langton is currently helping police with the investigation and officers still want to trace Darren Langton."
Mr Langton, 40, is described as white and slim, with short dark hair.