Further delay to Dartford power cut report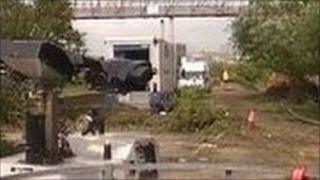 The publication of an official report into a power cut that affected 94,000 homes in Kent and London has been delayed again.
The energy watchdog Ofgem said it will now announce in mid-October whether energy firm EDF Energy should be fined for failing to prevent the incident.
Homes in Dartford, Erith, Bexleyheath and Orpington were affected for up to four days in July 2009.
Ofgem has the power to make EDF pay compensation to customers affected.
The watchdog said it understood the concerns of residents but needed more time for discussion with the company.
The fire on the bridge over Dartford Creek damaged four major electricity circuits, affecting homes, businesses, petrol stations and Darent Valley Hospital in Dartford.